Blog Ideas For Youtube
Content marketing blog ideas from freelance writers available for hire. Scripted vets bloggers for quality, creativity and expertise.
Short Blog Post $49.50
This article lists and describes 3-5 YouTube channels that will appeal to people who love science. The list will likely include wildly popular vlogs like Vsauce and AsapScience as well as slightly lesser known options like Simone Giertz.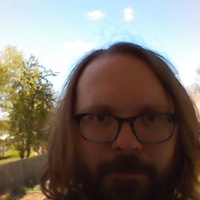 Louisville, Kentucky, United States •
---
Standard Blog Post $76.75
This article explains the basic equipment a person needs to start a successful YouTube channel, such as a decent DSLR or mirrorless camera, a shotgun microphone, reliable tripod, and editing software.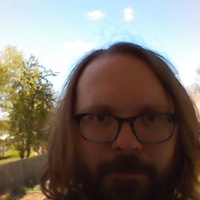 Louisville, Kentucky, United States •
---
Short Blog Post $49.50
The article will discuss 4 little known ways of lead generation. Industry research reports, starting a YouTube channel, creating a tool for your prospects, listening to what others are saying about your company.
---
Short Blog Post $49.50
This post is for the busy mom or the career person who wants to stay in shape but doesn't have time to do a 30 minute workout video on YouTube or go a to a gym. It features the three most effective overall exercises in three categories that can easily be interspersed into your day: Upper Body, Lower Body, and Cardio. The Upper Body will be focused on pushups. How to do them properly, how to set up your number of reps, and what muscles they strengthen and overall benefits. The Lower Body will be focused on squats, with details on good alignment, coming up with sets and numbers of reps, and what muscles they strengthen and other benefits. And the Cardio section will be focused on walking or running up and down stairs with information on how to squeeze that into your day, and the cardiovascular and muscular benefits.
---
Short Blog Post $51.25
I would love the opportunity to write about corporate wellness for employees like myself who stress out very quickly when the day gets busy and tough. I am sure that there are many articles about this, but my approach is very different and unconventional. Yes, meditation and mindful thinking can truly be of use in the workplace, but there are the little things that can help people get by. With that being said, the five things I believe can help someone stay calm are as followed: 1. Get up and stretch in between phone calls 2. Doodle during breaks - I would then list articles proving the benefits of drawing and doodling for adults (https://www.huffingtonpost.com/2015/06/17/doodling-benefits_n_7572182.html) 3. Watch a comedy video on YouTube 4. Be open with your boss and let him or her know that you need five minutes to get up and walk around to let go of the nerves 5. Relax. You're doing great! Given I only have a certain amount of characters I can write, this is a very basic outline but I have more to give beyond these five points. Best, Brett
---
Power your marketing with great writing.

– Start your 30-day free trial today!
Start Free Trial