Your Personal Budget Bliss
Order this Standard Blog Post for $76.75:
I love doing personal budgets, but I know not everyone does. I would start off the project by introducing the topic and explaining what budgets are for those who don't know, then I would move on to why budgets are vitally important when it comes to personal finance. As for the reader creating their own personal budget, I would recommend that they use a spreadsheet, round down their monthly income to an increment ending in 25 ($2000, $2025, $2050, or $2075) to make it easier to do the math. To make budgeting even easier, I would mention rounding up the cost of something to the nearest increment of 25 (If something is $185, then they would round up to $200). Lastly, before the conclusion, I would introduce the 'Doesn't exist pot' where they would put the money rounded down their monthly income from and put it in a separate location. If their monthly income is $3185, and they round down to $3100, then they put that $85 per month in a separate location and they would save $1,020 in a year.
---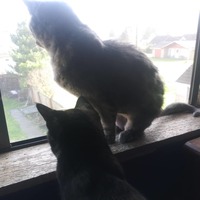 Hoquiam, Washington, United States •
Tonya enjoys writing about a wide variety of subjects and prefers not to limit herself to one area. She believes that limiting oneself a small number of subjects limits the potential and the capability of the writer. Tonya writes in her personal life as well, even participating in National Novel Writing Month, or NaNoWriMo, for eight years. NaNoWriMo is where participants challenge themselves to write a 50,000 word, or more, novel in the month of November.
Customer Ratings: