When A Good Employee is Addicted: 3 Imperative Steps
Order this Short Blog Post for $83.52:
1. Communicate clearly and respectfully (no accusing, blaming, or judging); 2. Offer assistance (EAP, direct referrals to programs, etc.); 3. Present Options, not ultimatums (firing is on the table, but make it a last resort).
---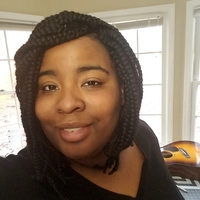 Tucker, Georgia, United States •
Licensed Psychotherapist (Addictions Counseling) | Licensed Insurance Agent (Life, Sickness, Health, Property, Casualty) & Content Marketing Executive for Volo Press, LLC. | Independent Author: 'The Genician' (In Progress) | 'Feign II: The Downfall' (September 2017) | 'Show Her' (April 2017) | 'Feign: A Poetic Collection' (July 2012)
Customer Ratings: