Use Contractors to Lower Business Overhead
Order this Standard Blog Post for $76.75:
Maintaining a large employee base can be prohibitively expensive. Although there are times when having an employee on-site is essential, many tasks can be filled with contractors who do the same job with little to no overhead expense.
---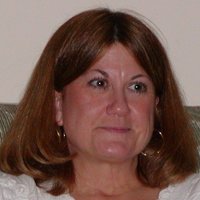 Writing Experience AOL Mapquest Parachute - Wrote short articles featuring things to do in Charlottesville, VA. Researched and selected appropriate images from client's online imaging service and uploaded all to internet using client's production tool. Curves International - Wrote health and exercise articles targeting women aged 35 – 64. Yahoo Properties - Wrote more than 800 articles combined for a number of Yahoo properties including Yahoo News, Finance, Small Business, Home, Shine, Travel and Lifestyle. Also wrote dozens of advertorials for Yahoo clients like Quaker Oats, Ballpark Franks, Home Depot, Hillshire Farm, L'Oréal, Neutrogena and many more. Bucket List Travel Club - My personal travel blog featuring articles about and photos of my worldwide travels. Skills ▪ Exceptional written communications skills including ...
Customer Ratings: