Understanding the uric acid test
Order this Short Blog Post for $49.50:
Crystals formed by uric acid can cause kidney stones and kidney damage. The uric acid test determines whether the body is breaking down purines too quickly or ridding itself of uric acid too slowly
---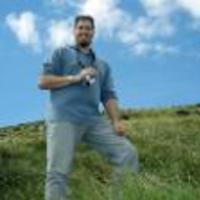 Cary, North Carolina, United States
Writer for about 7 years
Last online 24 minutes ago
Customer Ratings:
I possess a strong 20-year background in marketing, digital marketing, and advertising. However, writing has always been a true passion of mine, and after working in corporate offices for many years, I turned my passion for writing into a full-time job. As a contract content writer for the last 15 years, I can craft engaging and informative content about a wide variety of subjects. I have also written and published two fantasy novels and a collection of short stories.
Hire Scott