Blog Ideas For Travel
Content marketing blog ideas from freelance writers available for hire. Scripted vets bloggers for quality, creativity and expertise..
Get Started
Short Blog Post $63.75
With the new year starting I'd like to write an accessible, informative article detailing 5 ways to keep New Year's resolutions - using proven psychological principals. Some of the main points will include: 1) Creating public accountability by telling family, friends & social media about your goals 2) Using incremental goals to achieve a larger goal - for example setting a timeline to stop smoking, by reducing the number of cigarettes per day with defined targets (rather than just trying to go 'cold turkey') 3) Partner with someone who has the same goal - create extra accountability and draw extra strength by creating a goal with another person - and working to achieve it over the same timeline. This will be a very accessible article that will appeal to almost everyone, and will be the perfect format for social media, blogs etc. It would be a pleasure to write this article for you - Matthew Devitt.
---
Short Blog Post $57.50
I'd like to write an informative, accessible 'listicle' which teaches people simple ways to reduce plastic from their lives. I will include some punchy statistics (with sources) for many of the items, to maintain interest and make the article more visual. Some list headings of the article will be: - Replace disposable coffee cups with glass/cork reusable cups - Buy a refillable metal lighter instead of using disposable lighters - Stop chewing gum! - Buy a razor with replaceable blades instead of plastic disposable razors - Buy some reusable cloth shopping bags (and leave some in the back of the car at all times!) - Switch from plastic diapers/nappies to cloth alternative It would be a pleasure to write this article for you! Thanks very much.
---
Short Blog Post $49.50
I'd like to write a 500-word article listing different ways to make the reader's life easier. Items I would like to discuss are: recycling plastic bags at grocery stores, use a razor with refillable blades instead of disposables, slowly changing your lights and appliances to be energy efficient, start thrifting whenever possible, and having receipts emailed to you.
---
Short Blog Post $70.00
It's easy to make lifestyle changes at home, but it's a bit harder at work. This engaging article will offer simple ways readers can go green at the office.
---
Short Blog Post $49.50
I will discuss ways to reduce your carbon footprint including:lightbulbs, carpool or transit, adjust curtains and thermostat, buy local food, energy efficient appliances etc
---
Short Blog Post $51.25
Climate change is a rising concern, and this blog post will teach 4 ways someone can help reduce their carbon emissions and do their part to save the environment from home. Post will be casual and informative in tone.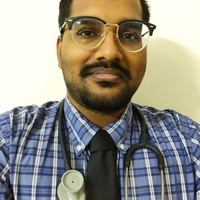 ---
Short Blog Post $49.50
If you care about the environment and the health of our planet, you can make a meaningful contribution and improve your quality of life at the same time. Get tips that will take you beyond recycling and composting, to sustainable, green living.
---
Short Blog Post $70.00
This blog post will detail five beers that embrace the green living movement in their production. From using organic ingredients to foraging for local add-ins, these beers are truly eco-friendly.
---
Short Blog Post $49.50
Want to live a greener life but think it's too expensive to buy all the gadgets that make it possible? Here are five ways to cut your carbon footprint without spending a fortune, including rechargeable solutions, composting ideas and paper reduction.
---
Short Blog Post $49.50
This blogpost starts with the latest report on 2016's mass coral die-off at the Great Barrier Reef, followed by other examples of current environmental threats. It will outline the top changes people can make today to reverse the damage.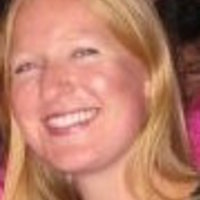 ---
Short Blog Post $49.50
Engaging intro about green living lifestyle. Next list of top places to live green such as a green community in Costa Rica. End with engaging conclusion.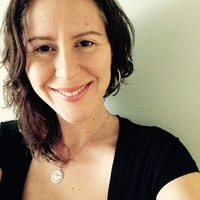 ---