Blog Ideas For Travel
Content marketing blog ideas from freelance writers available for hire. Scripted vets bloggers for quality, creativity and expertise..
Get Started
Short Blog Post $49.50
I'd discuss the following spots that are off the beaten path. 1. The Hearst Castle in California 2. Providence Canyon in Georgia 3. Commercial Street in Portland, Maine 4. Limestone Caverns in Montana 5. Pecos National Park in New Mexico
---
Short Blog Post $49.50
RVs may be huge, gas-guzzling vehicles, but you can still call one of these home and put the environment first. This article will look at ways to stay green while exploring the country.
---
Short Blog Post $70.00
This post will offer 5 NYC events that people must attend as the holiday season approaches. It will include classic events, like the lighting of the Rockefeller Center tree, as well as unique events, like the 9th Annual Latke Festival.
---
Short Blog Post $49.50
Going green is something that people think about at home, but it's not always a consideration when planning a vacation. This blog post will cover things like supporting eating locally, choosing green hotels, and how to find green transportation.
---
Standard Blog Post $76.75
Summer is the time for vacations to places we've never been. How do we know where to find a good restaurant in an unfamiliar town? There's an app for that. Article will focus on best restaurant apps for iPhone and Android based on user reviews.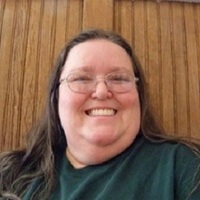 ---
Short Blog Post $70.00
This post will discuss reasons why Brooklyn is the coolest city in the world. It will talk about how Brooklyn sets trends in fashion dining, music, pop culture, and more.
---
Short Blog Post $62.00
I have a variety of resources for this topic such as discovergreece.com and I know the Greek language and the country so I am sure this could be an attractive post, since everyone is talking about the beach.
---
Short Blog Post $49.50
Flying into Cancun doesn't have to mean a cookie-cutter resort experience. This article will discuss ways to experience authentic Mexican culture on the Yucatan peninsula for a unique vacation.
---
Short Blog Post $49.50
New Zealand is one of the most highly regarded wine regions around today. This article will discuss not only the renowned Savignon Blanc of Marborough, but also the less tasted Pinot Noir of Matinborough and Central Otago that are beginning to be featured on fine dining wine lists around the world.
---
Short Blog Post $49.50
This article will provide suggestions for three great cities in Costa Rica that avoid the crowds while offering lots of adventure in this popular vacation destination. I'll detail outdoor activities, cultural highlights, and great places to eat for each location.
---