Blog Ideas For Trail
Content marketing blog ideas from freelance writers available for hire. Scripted vets bloggers for quality, creativity and expertise.
Short Blog Post $49.50
1. Understand user intent - Usually either: Research - look up a particular topic/service/product Action - carry out an action online Shop - buy online Check - Look up a particular website Visit - Find a local venue to visit 2. Use include long tail keywords - searches are no longer one or two words, so imitate user searches with long tail keywords including locations. 3. Title and meta description tags - now more useful since Google expanded the width of its search results pages for 2018 onwards . Put long tail keywords -including location- at the start of the description to ensure they are displayed. to enhance your CTR (click through rate). 5. List your business - optimize for Google My Business , list in local directories such as Yelp - use the same format and wording for each directory to strengthen its appearance in search results. 4. SEO your landing pages for all devices - enables you to target visitors who are ready to purchase. Optimize your site for mobile - with searches increasingly made 'on-the-go', it's vital to ensure your pages display properly on mobile devices to encourage visitors to complete purchases. SOURCES https://www.business2community.com/seo/ways-to-use-seo-for-lead-generation-infographic-02119558 https://thesportsdaily.com/2018/09/24/top-local-seo-strategies-trending-in-2018/
---
Short Blog Post $51.25
Intro with a brief overview of how HR is already using technology to be more efficient. Discuss these 4 burgeoning areas: 1) Providing online access to employees for HR functions (i.e. tax forms, check pay, change address). 2) Using Analytics to help management make informed decisions with enhanced objectivity. 3) Social collaboration tools -- instant messaging, conversation platforms, video communication. 4) Using AR/VR in employee training.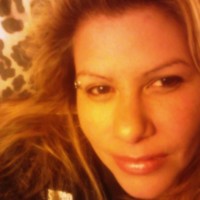 Colorado Springs, Colorado, United States •
---
Short Blog Post $49.50
For the topic of building employee strengths to fit and shape the company, I introduce the topic of employee development before defining what it is and then moving on to explaining why a company should invest in their employees and develop their strengths. I then move on to talk about how to identify the strengths of employees, as well as how the company could, and should, train for what they will need in the future. I then go on to talk about the average, unimpressive employee who does not stand out in any way and what could be done with them.
Hoquiam, Washington, United States •
---
Short Blog Post $49.50
Whether you need to tweak your diet or start an exercise routine depends on what goals you're trying to reach. This article explains what to focus on when you want to shed pounds, shape your body, or improve your stamina.
---
Short Blog Post $49.50
This post is for the busy mom or the career person who wants to stay in shape but doesn't have time to do a 30 minute workout video on YouTube or go a to a gym. It features the three most effective overall exercises in three categories that can easily be interspersed into your day: Upper Body, Lower Body, and Cardio. The Upper Body will be focused on pushups. How to do them properly, how to set up your number of reps, and what muscles they strengthen and overall benefits. The Lower Body will be focused on squats, with details on good alignment, coming up with sets and numbers of reps, and what muscles they strengthen and other benefits. And the Cardio section will be focused on walking or running up and down stairs with information on how to squeeze that into your day, and the cardiovascular and muscular benefits.
---
Short Blog Post $49.50
Friends don't let friends skip leg day! Not only are many muscles in your lower body such as your glutes part of your core, these are the very muscles that get us around every day! Keep your lower body toned and in shape with these top five lower body exercises. [The exercises are: front squats which tone the rear end and thighs; side squats which tone the inner and outer thighs; calf lifts which will build up the calves; lunges which help create a toned butt; and bridge lifts which also target the butt.]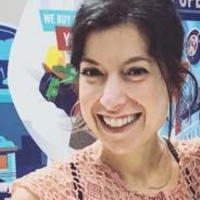 Richmond, Virginia, United States •
---
Short Blog Post $49.50
The keto diet is everywhere. People claim it can do everything from help them lose weight to lower their cholesterol or even reverse type 2 diabetes. But is the keto lifestyle really as miraculous as they claim? The science says yes.
Springfield, Missouri, United States •
---
Power your marketing with great writing.

– Start your 30-day free trial today!
Start Free Trial