Top 5 WordPress SEO Plugins
Order this Short Blog Post for $49.50:
WordPress, the world's leading site builder, offers a range of free and premium SEO plugins for beginning and advanced developers. This article discusses five of WordPress' most-installed SEO plugins and how they can be used to increase visibility.
---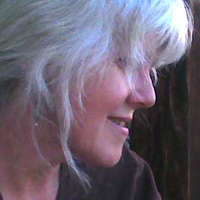 Benson, Arizona, United States •
Carla Jean McKinney is a freelance writer and digital artist who writes long articles and whitepapers on artificial intelligence and robotics, SaaS for biopharma and medicine, and digital innovation in healthcare and the life sciences. A longtime college writing instructor with a background in journalism and degrees in literature and linguistics, she helps brands and businesses build authority as thought leaders in scientific and technical fields. Carla has certificates in digital design and illustration, and she also produces ebooks and other visual content. She lives and works in the borderlands of Southern Arizona.
Customer Ratings: