Blog Ideas For Style
Content marketing blog ideas from freelance writers available for hire. Scripted vets bloggers for quality, creativity and expertise.
Short Blog Post $49.50
The five things are: real ale, classic British dishes (fish and chips, bangers and mash, meat pies, curry, etc.), sports on the telly, a working fireplace, and a family-friendly atmosphere (including dogs).
Seattle, Washington, United States •
---
Short Blog Post $49.50
When you are trying to live a life that is a little more green, the last thing on your mind is a trip to Disney. However, Disney resorts around the world have adopted an eco-friendly approach that means you can live green and enjoy your vacation!
---
Short Blog Post $49.50
Often there is a dissonance between what is specified in job descriptions and the skills and interests of some of the best applicants. Flexibility is the key, to attracting and keeping people who will delight your customers and your bottom line
---
Short Blog Post $49.50
Office decor reveals more than just a manager's decorating style. The choice and arrangement of furniture reveal management style. Learn what messages managers convey by selection of chairs, orientation of furniture and more.
Oakland, California, United States •
---
Short Blog Post $49.50
A list style post outlining ways to live sustainably (eco-design, using the local economy, and reusing/repurposing) while on a budget. Aimed primarily at millennials and others concerned with green living.
---
Short Blog Post $70.00
This fun, viral-style post will highlight 5 celebrities with funny, entertaining Instagram accounts. I'll use a catchy, energetic style to make this piece fun to read.
---
Short Blog Post $49.50
In this listicle-style blog post, I will share five ideas for gifts under $20 that people will truly cherish. If you want to give someone the perfect gift, but don't have a lot to spend. Read here!
---
Short Blog Post $49.50
Branding isn't about logos and style guides. it's about building trust and keeping promises. The best brands are best friends. Here are 5 strategies to build and nurture that friendship by inspiring customers with vision and emotional connections.
---
Short Blog Post $88.75
This blog post will explore several different styles (and specific beers) that will pair perfectly with Thanksgiving Dinner (or another holiday, if desired).
Pittsburgh, Pennsylvania, United States •
---
Short Blog Post $51.25
This post would offer up a few reasons why sunglasses are an essential piece of summer gear — focusing on the medical and style benefits — and highlight a few popular styles for 2018.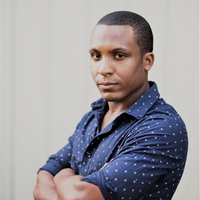 Fort Washington, Maryland, United States •
---
Short Blog Post $49.50
As summer heats up, bridging the gap between comfortable fabrics and office-acceptable silhouettes gets much harder. We've roundup for you 5 chic essentials that will get you through your Monday to Friday in style.
---
Short Blog Post $49.50
How green living can save you money. Can be tailored to eco-design (sustainability in design and its cost-saving factors), renewable or solar energy, lifestyle, personal finance, or mix all of the above. List-style post.
---
Standard Blog Post $76.75
Programs such as UltraKey rank at the top for typing software programs. UltraKey's features include assessments of your error types such as the wrong keys pressed. You can also tailor the program to fit your specific learning objectives and styles.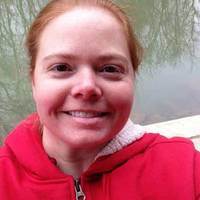 Ellensburg, Washington, United States •
---
Short Blog Post $49.50
Local stores stock their shelves with products promising to improve volume, but how many of these products actually work? I'll outline five products like Rusk's Thick, Sexy Hair's Powder Play, and Redken's Thickening Lotion.
---
Power your marketing with great writing.

– Start your 30-day free trial today!
Start Free Trial