Blog Ideas For Stress
Content marketing blog ideas from freelance writers available for hire. Scripted vets bloggers for quality, creativity and expertise.
Standard Blog Post $76.75
I'll give tips to help busy accountants tackle stress at work, such as establishing productive routines, managing time effectively and avoiding negative self-talk.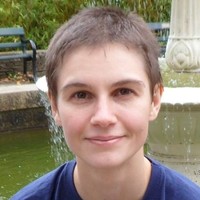 Sheffield, England, United Kingdom •
---
Short Blog Post $51.25
I would love the opportunity to write about corporate wellness for employees like myself who stress out very quickly when the day gets busy and tough. I am sure that there are many articles about this, but my approach is very different and unconventional. Yes, meditation and mindful thinking can truly be of use in the workplace, but there are the little things that can help people get by. With that being said, the five things I believe can help someone stay calm are as followed: 1. Get up and stretch in between phone calls 2. Doodle during breaks - I would then list articles proving the benefits of drawing and doodling for adults (https://www.huffingtonpost.com/2015/06/17/doodling-benefits_n_7572182.html) 3. Watch a comedy video on YouTube 4. Be open with your boss and let him or her know that you need five minutes to get up and walk around to let go of the nerves 5. Relax. You're doing great! Given I only have a certain amount of characters I can write, this is a very basic outline but I have more to give beyond these five points. Best, Brett
---
Short Blog Post $71.02
Interviews are stressful, complicated process. This post will break it down and provide tips to help people make a good impression and avoid common pitfalls during the interview process.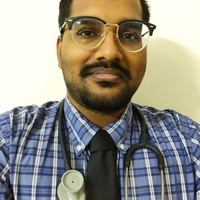 Los Angeles, California, United States •
---
Short Blog Post $49.50
Hosting a party can be stressful, and while your guests are enjoying themselves you may not be. This article will list tips on how to prep a party before hand, as well as how to manage it during, so that you can have just as much fun as your guests.
Boston, Massachusetts, United States •
---
Standard Blog Post $81.25
Thinking of going on holiday? Planning a stress-free vacation isn't always easy, but with the right tools you'll soon be ready to escape to your perfect getaway. 1) Citymapper, 2) SkyScanner 3) Time Out...
---
Short Blog Post $49.50
Many people use prescription drugs to alleviate pain in their bodies, particularly their backs and necks. Daily stresses of life can allow pain to set in these areas easily. Chiropractic care is a healthier way to eliminate aches.
---
Short Blog Post $49.50
The holiday season is no reason to forget about your health. Here is how you can have your cake and eat it, too: 1. Reduce the Stress 2. Eat Breakfast 3. Go Outside (combine fresh air and exercise) 4. Savor Your Food 5. Watch What You Drink
---
Short Blog Post $49.50
With festive season approaching, it's time to reign in the spending and allocate spare cash to your shopping list. This article highlights 5 ways to save while lowering your seasonal stress levels.
Glasgow, Scotland, United Kingdom •
---
Short Blog Post $49.50
It's a fact that men over 40 often have low testosterone. You don't have to undergo hormone replacement therapy to boost your levels. Tricks like heading to the gym, minimizing stress and eating healthy can naturally boost your levels.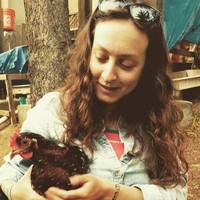 Oakland, California, United States •
---
Short Blog Post $49.50
It's time for some serious girl talk. While ballet barre or spin class may seem like the answer to getting the best summer bod, this isn't necessarily true. These options can be a great choice for getting into shape, but will show even better results when done alongside strength training. Weight training isn't just for boys anymore and these key reasons make it easy to see why. 1. Muscles are not a bad thing 2. Weight training does always mean bulking up. 3. Cardio doesn't equal balance. 4. Lifting weights relieves stress 5. Weights can boost your confidence.
Phoenix, Arizona, United States •
---
Power your marketing with great writing.

– Start your 30-day free trial today!
Start Free Trial