Blog Ideas For Statistics
Content marketing blog ideas from freelance writers available for hire. Scripted vets bloggers for quality, creativity and expertise.
Short Blog Post $51.25
This article will explore four pieces of statistical information that demonstrate the marketing potential of Instagram. These statistics will highlight user engagement, the growth of the platform and the business-friendly nature of Instagram.
---
Standard Blog Post $76.75
Statistics show that a person's lifetime earning potential dramatically increases with a college degree in hand. Unfortunately, statistics also show that the cost of such a degree has become prohibitive for most without the help of some type of financial aid. In other words, students will need to dig a big debt-hole in order to make enough money to pay off that "initial" debt. For many, that can bring long-term ramifications. Is it worth it?
---
Standard Blog Post $76.75
Begin with intro and statistics, then 5 tips – ask for engagement, be proactive regarding canceled/expired credit cards, always be selling, improve features that matter, upgrade customer experience. End with conclusion
---
Short Blog Post $49.50
This piece will present statistics on workplace smoking and smoking policies that companies have in place. Results from a Society for Human Resource Management study will be discussed, and whether positive or negative quitting incentives (e.g., wellness literature vs increased health care premiums) have had a greater effect on smoking habits.
---
Standard Blog Post $76.75
Contrary to popular belief, most Americans are not drowning in credit card debt (statistics say it's closer to 38%). As unthinkable as living - and thriving - without plastic might be, it is possible. Here are a few tips to get started.
Los Angeles, California, United States •
---
Short Blog Post $57.50
I'd like to write an informative, accessible 'listicle' which teaches people simple ways to reduce plastic from their lives. I will include some punchy statistics (with sources) for many of the items, to maintain interest and make the article more visual. Some list headings of the article will be: - Replace disposable coffee cups with glass/cork reusable cups - Buy a refillable metal lighter instead of using disposable lighters - Stop chewing gum! - Buy a razor with replaceable blades instead of plastic disposable razors - Buy some reusable cloth shopping bags (and leave some in the back of the car at all times!) - Switch from plastic diapers/nappies to cloth alternative It would be a pleasure to write this article for you! Thanks very much.
---
Short Blog Post $49.50
An explanation of what "social recruiting is" and how it can be used to help a recruiter sources the right candidates for a position. It will include some statistics of how recruiters and candidates are using social media platforms like Facebook, showing that it's a growing trend, but it's only a compliment to a solid recruiting strategy, not the one-stop solution.
---
Standard Blog Post $82.50
Explain telehealth/telemedicine with an intro overview. Include descriptions of various types of remote patient care, including telenursing care. Talk about its increasing use with stats. (i.e. "As of 2017, nearly three-quarters (71 percent) of providers were using telehealth, according to statistics from HIMSS Analytics.") Explain how this type of care helps reach more patients and why it's an effective model for delivering patient care. Describes ways it can benefit patients and offer better customer care, resources and more.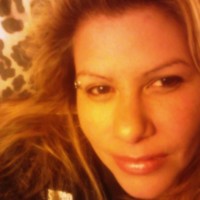 Colorado Springs, Colorado, United States •
---
Short Blog Post $95.00
This will be catered towards those with intermediate knowledge of SEO practices. It will discuss the future of SEO, specifically what to expect as we head into 2019. It will feature 5 main predictions, made by experts in the industry with facts and statistics included.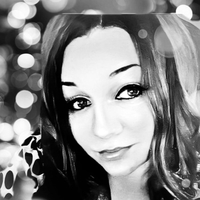 York, Pennsylvania, United States •
---
Power your marketing with great writing.

– Start your 30-day free trial today!
Start Free Trial