SEO or Display Advertising?
Order this Short Blog Post for $49.50:
With display advertising set to become a bigger industry than SEO in 2016, how does SEO fit into the modern marketing mix? In the past, SEO may have been everything, but now it is one of many important tools in your marketing kit.
---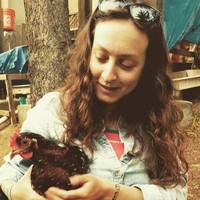 Oakland, California, United States •
I'm a freelance writer who has been working in the field of content creation and digital marketing for more than five years. My favorite topics to write about include technology, marketing, health, fitness and nutrition, though as a professional content provider and ghost writer, I can easily write about pretty much anything! I am great at providing a tone that is appropriate for the job and enjoy learning about a variety of subjects through my writing work. In addition to blog posts, I enjoy writing product descriptions and neighborhood or city descriptions for real estate and other regional industries. In my personal life I am a powerlifter and a vegan, and anytime I get the chance to write about those topics is awesome! I'm currently working on a certificate in technical writing through Berkeley Extension.
Customer Ratings: