Blog Ideas For Retailing
Content marketing blog ideas from freelance writers available for hire. Scripted vets bloggers for quality, creativity and expertise.
Short Blog Post $49.50
This post will detail some key factors in getting great employees to stay with your company. Some points this post will hit include: 1. Company culture 2. Benefits 3. Job satisfaction 4. Awards Then we will provide some information about how the HR team can influence all of these points and retain top talent.
---
Short Blog Post $49.50
This article will highlight ways of developing staff in the workplace and retaining them as employees. It will include ways of stretching people through challenging projects and having development programmes in place.
Dorchester, England, United Kingdom •
---
Standard Blog Post $84.25
This article, aimed at cost-conscious consumers, will compare the merits of repairing and replacing goods, and suggest three everyday items that it is often more economical to repair rather than replace.
---
Short Blog Post $63.75
With the new year starting I'd like to write an accessible, informative article detailing 5 ways to keep New Year's resolutions - using proven psychological principals. Some of the main points will include: 1) Creating public accountability by telling family, friends & social media about your goals 2) Using incremental goals to achieve a larger goal - for example setting a timeline to stop smoking, by reducing the number of cigarettes per day with defined targets (rather than just trying to go 'cold turkey') 3) Partner with someone who has the same goal - create extra accountability and draw extra strength by creating a goal with another person - and working to achieve it over the same timeline. This will be a very accessible article that will appeal to almost everyone, and will be the perfect format for social media, blogs etc. It would be a pleasure to write this article for you - Matthew Devitt.
---
Short Blog Post $51.25
This post would delve into the evolution of HR management in recent years, detailing how it has become such a critical factor in company success and how businesses can ensure their HR strategy is up to par.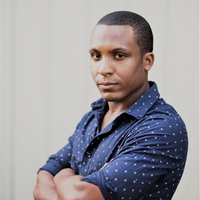 Fort Washington, Maryland, United States •
---
Short Blog Post $49.50
Applying makeup is easy with makeup brushes, but did you know maintaining your brushes makes all the difference in better application? Learn 3 tips for sustaining your beauty brushes, such as cleaning, discarding, and repairing your tools.
---
Power your marketing with great writing.

– Start your 30-day free trial today!
Start Free Trial