Blog Ideas For Relaxation
Content marketing blog ideas from freelance writers available for hire. Scripted vets bloggers for quality, creativity and expertise.
Short Blog Post $57.50
This post would discuss how relationships are integral to lead generation, and how businesses must generate leads in a new way. It would touch on how lead generation has changed over the past decade.
---
Standard Blog Post $152.61
Article will examine declining customer loyalty in banks and the problem this poses (customer base is the main advantage traditional banks have over challenger banks)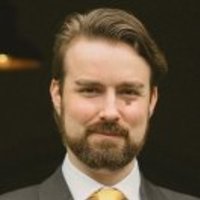 Blackwater, England, United Kingdom •
---
Short Blog Post $49.50
Someone suffered an injury after using your product or a Facebook post about a negative experience with your company went viral. Time is of the essence when handling a PR crisis and it's important to 1) investigate the situation, 2) offer a solution or resolution, 3) prepare and communicate your response, 4) appoint a spokesperson, and 5) monitor public response.
---
Short Blog Post $847.50
Content is king in 2018, but keyword stuffing crashes your rankings. Long term content strategy builds lasting relationships with your users. If you're just posting blogs and content without a plan, you might as well save your money.
---
Standard Blog Post $76.75
This is a top 5 list of keeping employees engaged in working hard. It will showcase how to create better management - employee relations and help foster a sense of loyalty from your employees by offering what others do not.
---
Short Blog Post $49.50
(could be 5 tips) Whether you co-own a business with your spouse or work in the same large office, navigating your relationship can be tricky. Setting boundaries and asserting your needs are two musts.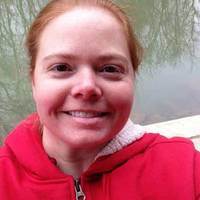 Ellensburg, Washington, United States •
---
Standard Blog Post $107.50
Mobile applications are continuously evolving how we manage our personal finances, whether that's investing, savings, budgeting or payments. This post will explore that very dynamic of our relationships with finance through our phones.
Sayreville, New Jersey, United States •
---
Short Blog Post $49.50
Some say that "SEO is dead," but that's completely untrue. SEO is just different than it has been in the past. Now you must use organic & natural content, real relationships and keep on top of technological advancements to have a great SEO strategy.
---
Standard Blog Post $76.75
Falling into a complacent accounting/bookkeeping routine can be bad for business as times change and your company evolves. This article offers suggestions for upgrading software, outsourcing services as needed, and re-evaluating vendor relationships.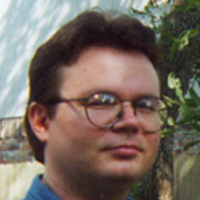 San Antonio, Texas, United States •
---
Short Blog Post $49.50
This post will cover how social media impacts SEO. The post will cover how social media is vital to staying relevant as a business and ways that social media can boost SEO. Some ways are increasing traffic, building backlinks, and building brand awareness, recognition, and friendly relationships.
---
Short Blog Post $132.50
Natural selection is not a deliberate process. There's no consciousness behind it executing a grand plan for humanity. But if there were, that consciousness would not be your friend. We attribute our survival skills to natural selection, but it has not taught us how to survive. It has taught us how to reproduce. After that, it doesn't care what happens to us one way or the other. For that reason, we would do well to regard our "natural impulses" with suspicion. This will come as no surprise to anyone confronting the rate of unwanted teen pregnancy. Natural selection doesn't care if pregnancy ruins your life. But what about true love--the kind that makes you feel as though your destiny, your truth, and your ultimate happiness have been revealed to you? Human beings have learned to reign in (to some extent) their raw sexual hunger through morality, cultural pressure, and the law. But what if true love is natural selection's version of The Empire Strikes Back? Consider how many marriages end in divorce or acrimony. Consider how indifferent true love is to things that really support lasting relationships such as shared values, mutual respect, and the ability to negotiate successfully. Consider how true love strangely transcends sexual intercourse while leading always inevitably to precisely that. Consider that true love is great at making babies but not so good at making marriages. Once you reproduce, natural selection is interested neither in your quest for fulfillment nor your need to put the kids through college. The next time you get that loving feeling, ask yourself whether your heart is really leading you to the ultimate union of truth and beauty or natural selection is just luring you into the woods to have its way with you. The thought that our highest aspirations, like our basest urges, might be not our truest selves but something more akin to demonic possession is unnerving. But if you really want to find fulfillment, especially with another person, you might be better off trusting your head than your heart.
---
Power your marketing with great writing.

– Start your 30-day free trial today!
Start Free Trial