Blog Ideas For Pump
Content marketing blog ideas from freelance writers available for hire. Scripted vets bloggers for quality, creativity and expertise.
Short Blog Post $57.50
As fall approaches, the whole world has gone crazy for pumpkin spice. While we expect it in lattes, donuts and other edibles, the idea of pumpkin spice is in lots of other unusual products.
---
Short Blog Post $51.38
Forget turkey sandwiches and cold pumpkin pie - here are some ideas to incorporate both nutrients and taste into your Christmas leftovers.
---
Short Blog Post $57.50
The purpose of this piece is to increase reader awareness of three specific SEO topics and trends that could become more important over the course of the next year. In particular, the piece would highlight (1) focused content, (2) structured data, and (3) image optimization. 1. Focused content - Google increasingly prioritizes quality over quantity - Focused content (re: targeting specific topics and less competitive keywords) will yield more significant gains on SERPs 2. Structured data - What is 'structured data' and how do you use it? - Allows search crawlers to better understand your site - Tips for using structured data 3. Image optimization - Google's image search can yield a ton of traffic - Important to optimize images with keywords and meta data to make site easier to find
---
Standard Blog Post $76.75
This post will discuss 5 free apps that are great for accounting purposes. It will include summaries (and benefits) of tools like Freshbooks, Harvest, and more.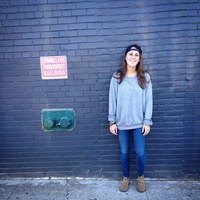 New York, New York, United States •
---
Short Blog Post $101.25
Instagram captions are essential in giving further content - whether for informative or entertainment purposes - to building your brand voice beyond the visual content. This post will outline tips and tricks for making the most impact with your captions.
Sayreville, New Jersey, United States •
---
Short Blog Post $49.50
1. Male Dominated 2. Getting into the profession after middle age 3. Getting CPA in your community 4. Accounting is far more than accounting for Income Tax purposes. 5. Financial Well Being
---
Standard Blog Post $76.75
U.S. stocks have risen by 14.5% from their low on Feb 11, and the S&P 500 coming close to hitting its all-time high of about a year ago, and it's all because investors are jumping on the "buy bandwagon" because they're afraid of missing the boat.
Orlando, Florida, United States •
---
Standard Blog Post $326.35
Blockchains couldn't exist as we know them without hash encryptions. These codify information into a string of numbers which is lumped together with others in a block that can help identify what should come next in the chain to guarantee information.
---
Short Blog Post $49.50
Amazon set up a secret project which attempted to create an algorithm that could pinpoint the perfect candidate from thousands of applicants. However, it was forced to dump the automated software when it was found to screen out female applicants. The issue arose because the data used to teach the algorithm what a successful candidate looks like was based on the company's past workforce - which has been overwhelmingly male. This case suggests that despite the millions being invested into human resourcing software, when it comes to finding the right candidate, there is still no substitute for human skill. SOURCE: https://www.reuters.com/article/us-amazon-com-jobs-automation-insight/amazon-scraps-secret-ai-recruiting-tool-that-showed-bias-against-women-idUSKCN1MK08G
---
Short Blog Post $51.25
I will write a travel entry about the main attractions in Bangkok that are a must see. I will avoid tourist traps. I will talk about 1. terminal 21 mall 2. cityscape view from state tower 3. Silom Road 4. Lumpini Park 5. assumption cathedral.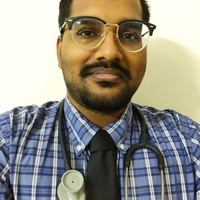 Los Angeles, California, United States •
---
Power your marketing with great writing.

– Start your 30-day free trial today!
Start Free Trial