Padlet Ends Your Lesson With A Fun and Effective Formative Assessment.
Order this Standard Blog Post for $76.75:
Padlet is like a digital white board you can post "sticky notes" on. They can be moved and sorted, and saved for a later time. For formative assessments, they allow impromptu expression to give you an immediate pulse on your class's understanding.
---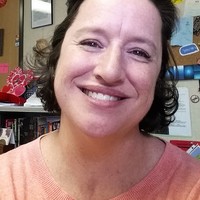 Colorado Springs, Colorado, United States •
I am a 49-year-old writer, a veteran high school English teacher, and a wife and mother living and thriving in the breathtaking city of Colorado Springs, CO. I have endured and enjoyed a wide range of life experiences that provide me with unique perspectives on subjects like long-term marriage, parenting (birth to teens), teaching and education, recovery from alcoholism, drug abuse, and mental health issues, finding balance, and spiritual comfort and experiences. I am also talented and effective in the areas of the organization and execution of family travel, home care, interior and holiday decorating, and shopping, all on a budget. I am very curious, and I love chasing down the information no one else can get. I have a lot to offer all clients of all mediums, and I look forward to being one of your tools for success!
Customer Ratings: