Online Solutions to Streamline the Recruiting Process
Order this Short Blog Post for $49.50:
In the post, I will recommend online methods to integrate into the recruiting process to create greater efficiency and time for human resources staff to attend to more personalized tasks. I will discuss the benefits of utilizing AI and algorithms during the initial candidate screening step to better manage large candidate databases. As well as, additional online safeguards to ensure face-to-face meetings with potential employees are a worthwhile investment of HR personnel's time. I will mention helpful tasks that can be sent to interested applicants and completed during their own schedule, such as links to background checks and online skills assessments. I will point out how a combination of these types of solutions will assist recruiters with more expediently arriving at their final selection process and ultimate hiring of the most suitable job seeker.
---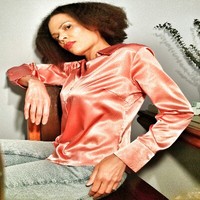 New York, United States •
I have extensive experience as a digital marketer since creating my site in 2012. I utilize SEO and analytics to continually improve optimization of my site and integrate monetization techniques into my web design to generate revenue. I contribute my expertise in these areas, as well as social media marketing and email marketing to assist my clients with furthering the success of their businesses.
Customer Ratings: