Investing in Cryptocurrency: Is It Worth the Risk?
Order this Short Blog Post for $76.25:
Cryptocurrency is a hot topic in every venue. This post will aim to answer the question on everyone's mind: is it worth investing in? Note: This will be curated for those outside of the finance/tech industries and will utilize layman's terms to explain these advanced concepts.
---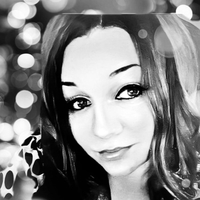 York, Pennsylvania, United States
Writer for over 6 years
Last online about 1 hour ago
Customer Ratings:
Amber is an experienced lifestyle and travel writer with a Bachelor's Degree in English and Literature. With over 11 years of experience, Amber has written for outlets like Huffington Post and SheKnows, along with globally recognized print publications. She specializes in crafting informative, yet engaging travel guides, long form blog posts and S.E.O. optimized web content for small businesses, as well as Fortune 500 companies. A vast knowledge of real estate, travel, beauty and wellness topics enables Amber to accurately hone in on your brand's unique personality and overall mission to ca...
Hire Amber