Blog Ideas For Insurance
Content marketing blog ideas from freelance writers available for hire. Scripted vets bloggers for quality, creativity and expertise. See how blog ideas work...
Standard Blog Post $76.75
Death and taxes are certain But, even so, changes occur and strategies must change too, We live longer and regulatory and other changes have impact. Including: Department of Labor's Fiduciary Rule Succession Planning Technology Robo-Advisors More
---
Standard Blog Post $76.75
Provide a short overview defining/introducing artificial intelligence and machine learning and where it's at today. Discuss the growth of AI applications for medical billing and coding. Explain the problems and issue this tech is seeking to solve or minimize. Address how coders can use this tech to perform their jobs (it won't be replacing coders, but rather helping them be more effective.)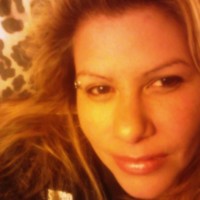 Colorado Springs, Colorado, United States
---
Short Blog Post $70.00
Outline the changes that practitioners should know from Year 1 to Year 2 and what is important for the transition to Year 3. Could be used as an introduction to a series.
---
Short Blog Post $51.38
In this article, I will discuss ways to make businesses greener. For instance, the use of paperless transactions will be the focus. Additionally, I will mention useful, green products to use in the office.
Newport News, Virginia, United States
---
Short Blog Post $49.50
This post will discuss 3 to 5 of the best apps for iOS and/or Android that help people deal with anxiety and panic. For instance, "Stop Panic & Anxiety Self-Help" is a free app that applies proven psychological techniques to help people do this.
---
Short Blog Post $63.75
A B2B-centric blog post explaining the importance of MSPs for small businesses. If desired, can be targeted for local, long-tail keywords relevant to the business in question- for instance, "managed services in Denver". The idea will be explaining the utility of managed services versus traditional solutions, especially the benefits of cloud computing and thin clients.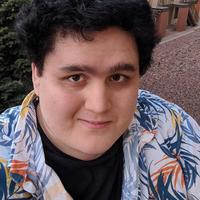 Colorado Springs, Colorado, United States
---
Short Blog Post $49.50
In the age of SEO, misconceptions abound. There are certain assumptions businesses except as fact (maybe because they seem so obvious) but often the reality of the matter is quite different. For instance, viral content is as valuable as some companies might think. It is expansive and wide reaching, but the message is general. Local businesses need to attract a local audience. I'll also discuss things like the importance of mobility, the trouble of duplicate content, etc.
---
Short Blog Post $49.50
HIIT (high intensity interval training) has surely made headlines in recent years, but LIIT (low intensity interval training) has been a staple in many athletes' lifestyles for decades too. Which is more effective? In this article, I'll explain the differences and advantages of each, and how they impact weight loss, muscle building, endurance training, etc. By the end of the article, they reader will have a clear understanding of both methods and be able to pick the method that's most suitable to their goals.
---
Power your marketing with great writing.

– Start your 30-day free trial today!
Start Free Trial