Indecisive? How You and Your Significant Other Can Decide Where to Eat
Order this Short Blog Post for $49.50:
Dinner out is pleasant for many couples, but for some, it can be a not fun experience. Whether it's you, your SO or both who tend to say, "Dunno," to every choice, tips such as coupling the meal with an activity such as bowling can help.
---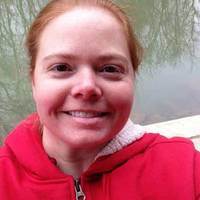 Ellensburg, Washington, United States
Writer for almost 8 years
Last online 5 months ago
Customer Ratings:
Driven collaborator with 7 Years in SEO • Flexible, results-oriented writer across many industries • SEO specialist in geolocation, blog posts, ebooks, Facebook posts, white papers, articles, product descriptions, landing pages, specialty blog posts, listicles, page rewrites and infographic scripts.
Hire Kelly