How Technology Has Made the Younger Generation More Caring
Order this Standard Blog Post for $76.75:
People may have turned on the news in the past to see the bad things happening in the world. They may have felt bad or sad about what they saw happening but didn't often do much about it. Technology has made the younger generation more caring. They not only see the news of things happening around them but also get to voice their concerns on the matters. GoFundMe pages and Facebook's donate your birthday to a cause option have made it easier for people to donate and find a cause to care about. It's made movements like MeToo possible.
---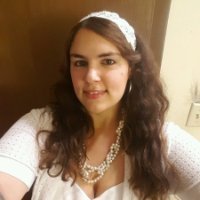 Holland, Michigan, United States •
Last online 6 days
Brandi is an experienced article, blog, and general content writer looking to create well-written and creative pieces that will impress your audiences. She's enjoyed reading and writing from a young age -- taking courses through school only made her love it more. For the past 10 years, Brandi blogged on the HubPages website, where you can write about anything you desire, and easily read new and interesting things from others as well. For over 8 years now, she's enjoyed a freelance career -- writing for a number of private clients and writing sites to create a wide variety of articles, blog posts, product reviews, and web content on all sorts of topics. Writing is Brandi's passion, and she looks forward to many more opportunities in this field!
Customer Ratings:
Power your marketing with great writing.

– Start your 30-day free trial today!
GET STARTED