How Recruiting Agencies Can Help Get You Hired by Employers Faster
Order this Short Blog Post for $49.50:
Sexism. Age discrimination. Salary discrimination. People looking for work face challenges every day. To get interviewed faster, try recruitment agencies as they work directly with HR managers. Here are top tips to get your foot in the door.
---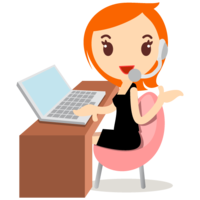 If you're like me, you can't stand "stuffed content" and "word fillers". When you're ready to hire an efficient writing service with proven results, contact me. My name is KT and as a freelance writer, my services include email newsletters, press releases, articles, blogs, sales copy, ebooks, Twitter feeds, Facebook posts, SEO content, product descriptions, white papers, and landing page content. Industries that I work in include gaming, finance, parenting, travel, real estate, marketing, compliance, B2B, B2C, and several other areas. My clients include Keller Williams Realty, Turtle Airways, High Brow Vapor, D Koder Marketing, Bryant Consultants, Chat 2 Engage, You Move Me, DPT Law: Crime Victim Lawyers, Star Ship It, and El Montubio. About Me: I'm in grad school for business management and marketing and I write freelance full-ti...
Customer Ratings: