How Much Do you Know About Keywords?
Order this Short Blog Post for $54.50:
Do you know how many times you should include your keywords in web content? Let this article be your crash course in keyword usage, so you know what to ask for from your content writers for optimal customer reach in the future.
---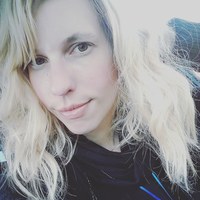 Gardiner, Maine, United States
Writer for over 7 years
Last online about 2 years ago
Customer Ratings:
Hello! My name is Suzzanne. I'm an experienced content writer and consultant based in beautiful, historic Gardiner, Maine. A freelance content writer for over a decade (specializing in B2B and B2C), I am also the assistant manager of a fine craft retail gallery owned and operated by a member-based arts non-profit organization. Business, art, craft, and design are four of my biggest passions. I am fortunate to be able to incorporate all of them into my professional life on a daily basis! I'm always willing to talk to new potential customers about current and future projects. Thank you for ta...
Hire Suzzanne