Green Living: How to be earth-conscious at home and on the go.
Order this Short Blog Post for $49.50:
I would discuss three main ways you can be "green" both at home and on the go: buy from local farmer's market for less overall environmental impact, buy in bulk to reduce plastic waste, and composting to reduce and reuse food waste.
---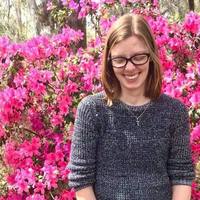 Katherine obtained her B.A. in Anthropology in 2012, and her M.S. in Health Education and Behavior in 2015, both from the University of Florida. She has been freelance writing since 2014, primarily on the subjects of health, disability, and religion. Areas of interest and expertise include general wellness, women's health, mental health, disability/chronic illness, and cross-cultural studies. She also has experience with writing copy for newsletters, e-mails, technical instructions, etc.
Customer Ratings: