Order this Short Blog Post for $49.50:
For this topic, I have outlined a few sub-topics, such as the importance of time management, plus a few helpful tips on how to get a schedule that flows and how to get more time during the week. Such tips include using a spreadsheet to create their daily schedule, using the Pomodoro method, what to do while they are waiting, and prepping on weekends.
---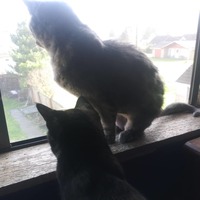 Hoquiam, Washington, United States •
Tonya enjoys writing about a wide variety of subjects and prefers not to limit herself to one area. She believes that limiting oneself a small number of subjects limits the potential and the capability of the writer. Tonya writes in her personal life as well, even participating in National Novel Writing Month, or NaNoWriMo, for eight years. NaNoWriMo is where participants challenge themselves to write a 50,000 word, or more, novel in the month of November.
Customer Ratings: