Blog Ideas For Companies
Content marketing blog ideas from freelance writers available for hire. Scripted vets bloggers for quality, creativity and expertise. See how blog ideas work...
Standard Blog Post $183.92
A comparison of the best software for subscription-based businesses, with emphasis on features which tackle industry issues - e.g. churn management. The post will highlight the need for flexibility as consumer behaviour continues to change.
---
Short Blog Post $49.50
The hook will be a comparison of organic marketing and other trending uses of organic, like organic produce. The three ideas, which can be changed would be: 1. Answer Real Questions 2. Enjoy Stable Growth 3. Create a Loyal Following.
---
Short Blog Post $49.50
A high employee turnover or attrition is often seen as a symptom of a company's decline. This article discusses how to deal with such a situation and suggests some ways to counter it.
---
Short Blog Post $70.00
This generation of graduates has its own ideas of employment, and they may not line up with your company's current practices. Here's an overview of what millennial grads expect and how you can meet those expectations.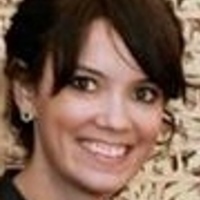 Birmingham, Alabama, United States
---
Short Blog Post $70.00
Discuss some of the green options that seniors have to meet their unique needs. I'd be happy to take the client's company's offerings and use those as the basis for the article. Could even be green vacations for seniors.
---
Standard Blog Post $76.75
Logitech International SA agreed to pay a $7.5 million penalty related to accusations that the computer peripherals-maker and some former executives improperly inflated the company's results for its 2011 fiscal year.
---
Short Blog Post $49.50
A basic intro to the sport of Disc Golf to people who may not be familiar with it. Explaining the typical culture of the disc golf course (casual) and the potential to professional and local league play. Making a comparison with golf but explaining the unique nature of disc golf.
---
Short Blog Post $49.50
Social media can be used to recruit employees, with employers looking to sites like Facebook and Twitter for helpful details about a potential employee's background, level of responsibility, and more. It can also be used to incent employees, offering social media recognition on the company's website as a way to get workers to do better. I'll delve into both areas and why they work well in today's day and age.
---
Short Blog Post $49.50
Facebook has a jobs section. LinkedIn allows you to explore people's talents and skills with ease. Even looking at an Instagram or Twitter account allows employers to see what types of activities their potential candidates are interested in and see if their values align with the company's. Using social media is extremely beneficial in recruiting employees and finding those who seem best fit for the job.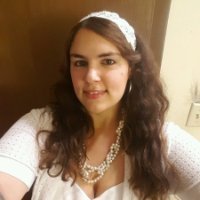 Holland, Michigan, United States
---
Standard Blog Post $88.75
Sample intro: We may not all have a background in finance or accounting, but when it comes to personal finance, being informed can go a long way. Here are some of the most common financial errors most people make and how to avoid them. Sample topics: Not saving enough for retirement, not investing in company's 401K, not looking for employers who off student debt repayment benefits, etc.
---
Short Blog Post $49.50
Amazon set up a secret project which attempted to create an algorithm that could pinpoint the perfect candidate from thousands of applicants. However, it was forced to dump the automated software when it was found to screen out female applicants. The issue arose because the data used to teach the algorithm what a successful candidate looks like was based on the company's past workforce - which has been overwhelmingly male. This case suggests that despite the millions being invested into human resourcing software, when it comes to finding the right candidate, there is still no substitute for human skill. SOURCE: https://www.reuters.com/article/us-amazon-com-jobs-automation-insight/amazon-scraps-secret-ai-recruiting-tool-that-showed-bias-against-women-idUSKCN1MK08G
---
Short Blog Post $51.25
Intro with the booming growth of our aging population and touch on their buying power, explaining why they an important demographic. Introduce these tech gadgets for Baby Boomers and seniors. Describe the gadgets and why they would be appealing. 1) Ambient Intelligence Devices/wearables/IoT ( (i.e. Neura and the Onyx Digital Pharmacy provide medication reminders/alerts; Lifepod, a voice-controlled virtual caregiver; and ElliQ - intelligent robot meant to act as a companion and ease loneliness) 2) The Bond Stick -- works as both an umbrella and walking stick and has built-in functions, like an MP3 player and alarm sensor. 3) Tablets for Seniors with magnifying glass and simplified apps 4) Key/Phone Finder (i.e. Tile Mate) 5) Gilette Treo designed to allow caregivers to shave seniors.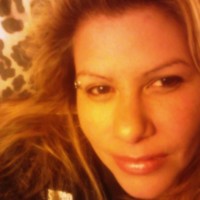 Colorado Springs, Colorado, United States
---
Power your marketing with great writing.

– Start your 30-day free trial today!
Start Free Trial