Blog Ideas For Cargo
Content marketing blog ideas from freelance writers available for hire. Scripted vets bloggers for quality, creativity and expertise.
Short Blog Post $49.50
Long-haul flying is one of the most indulgent contributors to climate change, but travelers can do more than purchase carbon offsets to fly green. Examples may include eating locally sourced foods, riding bicycles, avoiding climate control, etc.
---
Short Blog Post $49.50
I will discuss ways to reduce your carbon footprint including:lightbulbs, carpool or transit, adjust curtains and thermostat, buy local food, energy efficient appliances etc
---
Short Blog Post $49.50
This article will cover the simple, practical steps everyone can take to reduce the energy their home consumes. I'd talk about issues such as switching to energy-saving lightbulbs, composting, timed lighting and switching to energy efficient tech.
---
Short Blog Post $70.00
What are some ways we can lessen our carbon footprint when traveling by air? This article will outline ecofriendly consumer options, including choosing airlines with a green reputation, purchasing carbon offsets, and reducing travel waste.
---
Short Blog Post $51.25
This blog will highlight five things we can all do everyday in order to reduce our carbon footprint and be kinder to the environment. I'll focus on how easy it is to make small changes that have a big impact. I'll discuss the importance of sharing our tips and 'life-hacks' and how vital it is to slow climate change. This post will have a positive outlook and be all about what we can do, rather than what we shouldn't do.
---
Short Blog Post $49.50
You dont' have to install solar panels on your roof to make a difference in your carbon footprint. Here are five easy things to do at home that will make a big difference in the environment.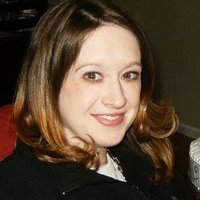 New Orleans, Louisiana, United States •
---
Standard Blog Post $78.75
I'll write about how IBM and Veridium Labs are partnering and using the Stellar (XLM) blockchain solution to monitor carbon emissions in big business, and also how this is helping to plant trees in the Borneo rainforest. This article will focus on the positive impact blockchain technology could potentially hold for the future.
---
Short Blog Post $51.25
Climate change is a rising concern, and this blog post will teach 4 ways someone can help reduce their carbon emissions and do their part to save the environment from home. Post will be casual and informative in tone.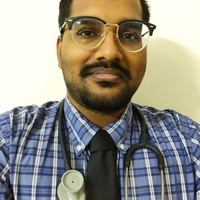 Los Angeles, California, United States •
---
Short Blog Post $50.00
This is a blog post about the IBM and Veridium labs partnership, utilizing cryptocurrency Stellar (XLM) to help big businesses offset their carbon emissions, and even helping to replant rainforest in Borneo.
---
Short Blog Post $49.50
Want to live a greener life but think it's too expensive to buy all the gadgets that make it possible? Here are five ways to cut your carbon footprint without spending a fortune, including rechargeable solutions, composting ideas and paper reduction.
---
Short Blog Post $57.50
Does living in a Tiny House always guarantee sustainability? Is inhabiting a small space the same thing as green living? Are there ways that Tiny House owners can incorporate eco-friendly design and reduce their carbon footprint even further?
---
Short Blog Post $49.50
Use these tips to get the best performance from teenage candidates during interviews: avoid complex industry jargon, alter your questions to ask about education/extra-curricular activities as well as work experience, and ask about their ambitions.
---
Power your marketing with great writing.

– Start your 30-day free trial today!
Start Free Trial