Blog Ideas For Automation
Content marketing blog ideas from freelance writers available for hire. Scripted vets bloggers for quality, creativity and expertise.
Short Blog Post $49.50
Home automation can help reduce energy consumption while improving convenience. Energy monitors track energy usage on a room-by-room basis and send automatic reports to your email, allowing you to pinpoint problem areas and improve them.
Atlanta, Georgia, United States •
---
Standard Blog Post $88.75
This post will hone in on 5 lesser known benefits of equipping your home with home automation devices. Instead of focusing on concepts like easy ordering, it will discuss benefits like improving safety and being more.eco-friendly.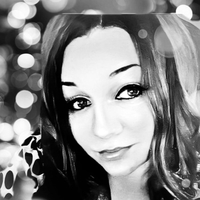 York, Pennsylvania, United States •
---
Standard Blog Post $118.86
Discuss how DIY products out today can help professionals to build and boost their business. Cover ways to market to DIYers who are too confused to figure things out. Inspiration: https://goo.gl/DHfr5T
---
Short Blog Post $49.50
Time is a limited resource that search marketers lack, but this valuable asset can be managed with automation tools. Discover three SEO automation tools that save you time including CognitiveSEO, SEMrush, and gShift.
---
Short Blog Post $49.50
Do you have a short window to get tasks done and need to automate your search marketing processes? Take control of your workday with these three time-saving SEO tools, including SEMrush, gShift, and CognitiveSEO.
---
Standard Blog Post $76.75
This blog post will present recommendations for home automation systems that assist with creating a safe environment. The devices will include a range of security and hazard prevention smart home products.
---
Standard Blog Post $76.75
I would discuss the following steps business leaders should take to improve cyber security. 1. Increase Cyber Security Automation 2. Focus on Mobile Device Security 3. Understand Increased Regulations 4. Implement Biometric Verification 5. Improve Employee Training
---
Standard Blog Post $76.75
Global predictive analytics market: Segmentation analysis Global predictive analytics market: Growing demand for detection of fraud and scams Need for analytics automation supporting omnichannel environment CTA: Does your analytics automation platform support omnichannel? If so a deep dive into trend research and forecasting supports the pain points your product fills. Sources https://www.marketwatch.com/press-release/global-predictive-analytics-market-2018-trends-analysis-product-usability-profiles-forecasts-to-2023-2018-06-20 https://www.businesswire.com/news/home/20190104005334/en/Global-Predictive-Analytics-Market-2018-2022-Growing-Demand
---
Standard Blog Post $76.75
It's difficult to balance home security and affordability. This article will explore the top five security cameras on the market, their resolutions, and how they integrate into home automation systems.
Atlanta, Georgia, United States •
---
Short Blog Post $91.25
Fun article for startups who want to optimize their digital marketing. I will feature three digital marketing methods they all need to know about -- SEO, video marketing, and email automation -- and include relevant industry stats and facts.
---
Standard Blog Post $76.75
This article will delve into the many benefits of software-defined data centers (SDDCs) and why they are quickly overtaking hardware-based data centers. Key points include: -SDDCs allow for easier migration to the hybrid cloud -SDDCs are far more efficient than hardware-based data centers -Greater agility and flexibility -Opportunities for automation
---
Short Blog Post $49.50
Amazon set up a secret project which attempted to create an algorithm that could pinpoint the perfect candidate from thousands of applicants. However, it was forced to dump the automated software when it was found to screen out female applicants. The issue arose because the data used to teach the algorithm what a successful candidate looks like was based on the company's past workforce - which has been overwhelmingly male. This case suggests that despite the millions being invested into human resourcing software, when it comes to finding the right candidate, there is still no substitute for human skill. SOURCE: https://www.reuters.com/article/us-amazon-com-jobs-automation-insight/amazon-scraps-secret-ai-recruiting-tool-that-showed-bias-against-women-idUSKCN1MK08G
---
Standard Blog Post $113.75
From your traditional grandma to your hip young nephew, tech gifts are always well received. This guide will recommend tech gifts that are appropriate for everyone on your holiday list. It will be broken down into categories, such as "tech newbie" up to "expert" to simplify the gift giving process.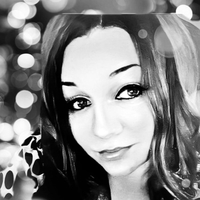 York, Pennsylvania, United States •
---
Standard Blog Post $107.50
Discuss ways to save money for a vacation that don't involve having to cut out fun between now and then. Could include automatic savings websites like Digit and Acorns. Client ideas are welcomed.
---
Power your marketing with great writing.

– Start your 30-day free trial today!
Start Free Trial