Blog Ideas For Attention
Content marketing blog ideas from freelance writers available for hire. Scripted vets bloggers for quality, creativity and expertise.
Standard Blog Post $76.75
I will discuss tips to avoid miscommunication with employees. These include: meeting agendas, share presentations, streamline emails, pay attention to non-verbal cues, be accessible etc.
---
Standard Blog Post $89.35
I will weigh the pros and cons of hiring a professional to assist with accounting versus utilizing software. I will discuss the advantages of having personalized attention and human input when working with an individual, in contrast to the accuracy provided by accounting software. I will note the possibility of human error, as well as the ability to decipher subtle nuances not yet perfected in artificial intelligence. I will point out the beneficial integration of both techniques for ensuring access to the most in-depth analytics and insight. I will explain the attributes of employing either option solely, such as the control provided by independently managing software features and the safety net involved with allowing professional accounting management.
---
Short Blog Post $49.50
Increase SEO rankings and conversion rates by blogging for SEO. This can be done by making evergreen content, using long-tail keywords, solving readers' problems, writing attention-grabbing headlines and creating well-structured, quality content.
---
Standard Blog Post $88.75
With ethical practices in Medicine in the news again a piece about the importance or ethics and the principles of ethics is medical practice would help draw attention and views. The piece will include a CTA.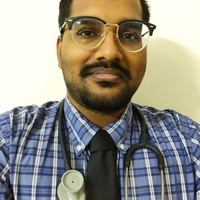 Los Angeles, California, United States •
---
Short Blog Post $51.25
This post would provide some brief advice and quick tips on how creative freelancers can optimize their business. It would touch on marketing techniques, interacting with clients, and honing service offerings to attract the most attention.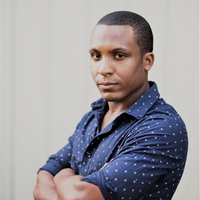 Fort Washington, Maryland, United States •
---
Short Blog Post $49.50
Take a journey through history from a feline point of view. Starting in ancient Egypt, discover the first breeds and their significance in the lives of their owners. Explore how cats continue to compel out attention.
---
Short Blog Post $49.50
A high employee turnover or attrition is often seen as a symptom of a company's decline. This article discusses how to deal with such a situation and suggests some ways to counter it.
---
Short Blog Post $49.50
This will be a top five list that includes strategies such as attainable goals, incentive programs, making the work environment fun, and anything that motivates and creates loyalty.
---
Short Blog Post $49.50
It's not free food, good perks, or even high salaries that ultimately drive employee happiness. A piece outlining key company values that lead to increased retention, job satisfaction, and workplace harmony. Piece to cite reputable sources.
---
Short Blog Post $52.00
This post will outline four fun ways you can go above and beyond the traditional medical/vision/dental to give employees wellness benefits that will improve recruiting and retention. Examples might include sponsoring in-house fitness clubs or hosting a nutritionist once per month to teach employees to make healthy dishes via interactive cooking classes.
---
Short Blog Post $49.50
Noisy open offices aren't necessarily the best choice if you value productivity. This article will discuss a few reasons why you may want to consider a return to cubicles, including productivity, distractions, employee turnover and retention, etc.
---
Short Blog Post $49.50
Employment branding may sound like a trend or an industry buzzword, but it's actually quite important. Employment branding encompasses the strategy used by employers to increase awareness of the organization and improve its reputation as an employer. Doing this well can have a far-reaching effect on productivity, retention, and reputation with consumers too. Here's to discussing why businesses should care about their brand as an employer.
---
Power your marketing with great writing.

– Start your 30-day free trial today!
Start Free Trial