5 Ways to Use Social Media to Recruit Employees
Order this Short Blog Post for $49.50:
Facebook has a jobs section. LinkedIn allows you to explore people's talents and skills with ease. Even looking at an Instagram or Twitter account allows employers to see what types of activities their potential candidates are interested in and see if their values align with the company's. Using social media is extremely beneficial in recruiting employees and finding those who seem best fit for the job.
---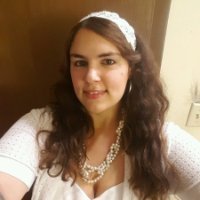 Holland, Michigan, United States •
Last online 4 days
I am an experienced article, blog, and general content writer looking to create well-written and creative pieces that will impress your audiences. Since I was a little girl, I have loved to read and write. Taking courses through school only made me love it more. For the past 10 years, I have been a blogger on the HubPages website, where you can write about anything you desire, and easily read new and interesting things from others as well. For over 8 years now, I have worked as a freelancer, writing for a number of private clients and writing sites to create a wide variety of articles, blog posts, product reviews, and web content on all sorts of topics. Writing is my passion, and I look forward to many more opportunities in this field!
Power your marketing with great writing.

– Start your 30-day free trial today!
GET STARTED