5 Ways to Start Building Good Credit while in College
Order this Standard Blog Post for $76.75:
Many college students still depend on their parents for financial support. Yet when they graduate, they might suddenly find themselves living on their own - with no credit. This post will outline five top things a college student can and should do to be sure they have a solid credit rating upon graduation.
---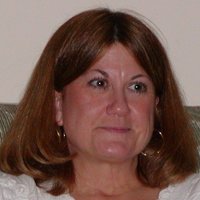 Writing Experience AOL Mapquest Parachute - Wrote short articles featuring things to do in Charlottesville, VA. Researched and selected appropriate images from client's online imaging service and uploaded all to internet using client's production tool. Curves International - Wrote health and exercise articles targeting women aged 35 – 64. Yahoo Properties - Wrote more than 800 articles combined for a number of Yahoo properties including Yahoo News, Finance, Small Business, Home, Shine, Travel and Lifestyle. Also wrote dozens of advertorials for Yahoo clients like Quaker Oats, Ballpark Franks, Home Depot, Hillshire Farm, L'Oréal, Neutrogena and many more. Bucket List Travel Club - My personal travel blog featuring articles about and photos of my worldwide travels. Skills ▪ Exceptional written communications skills including ...
Customer Ratings: