5 Ways to Boost Your Health and Wellness Benefits
Order this Short Blog Post for $52.00:
This post will outline four fun ways you can go above and beyond the traditional medical/vision/dental to give employees wellness benefits that will improve recruiting and retention. Examples might include sponsoring in-house fitness clubs or hosting a nutritionist once per month to teach employees to make healthy dishes via interactive cooking classes.
---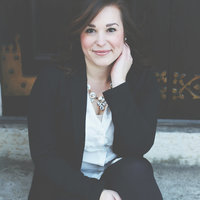 Dayton, Ohio, United States •
Experienced marketer, copywriter, brand manager skilled in crafting digital and printed content pieces, social media, and brand messaging. Fulltime copywriter and brand strategist. Adjunct instructor at the School of Advertising Art teaching Marketing and Communications.
Customer Ratings: