5 reasons why a condo worm farm is a good idea
Order this Short Blog Post for $51.25:
Easy to come up with "bad idea" reasons, but: 1) Makes for a great cocktail party conversation 2) Out-hipstering everyone, permanently 3) Creates a closet that is full of intrigue 4) Incredible soil for free 5) Amazing low maintenance science project
---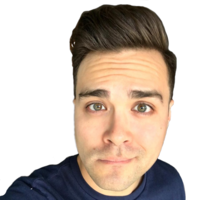 Toronto, Ontario, Canada •
Digital marketer from Toronto. 25 years experience writing, 10+ editing — extensive experience in web content, ad copywriting, self-published fiction, webcomics and whitepapers. Managing Editor for a digital indie publisher called Final Girl Press.
Customer Ratings: