5 Non-Touristy Must Do Things In Bangkok
Order this Short Blog Post for $51.25:
I will write a travel entry about the main attractions in Bangkok that are a must see. I will avoid tourist traps. I will talk about 1. terminal 21 mall 2. cityscape view from state tower 3. Silom Road 4. Lumpini Park 5. assumption cathedral.
---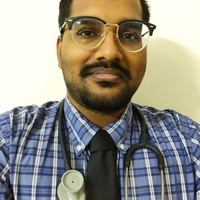 Los Angeles, California, United States •
Dr. Vishnu Reddy is a recent graduate from medical school who also has over five years of experience in the SEO and Content Marketing field. He's spent years writing online for scientific and medical blogs and websites for both large businesses and private medical practices. He has specialized knowledge of the medical, health and lifestyle content markets. He's also written for chemical plants, law firms, and real estate. His wide range of experience has helped modest medical practices and large scale industrial chemical plants alike to boost traffic and customers to their websites.
Customer Ratings: