5 Non-Touristy Must Do Things In Bangkok
Order this Short Blog Post for $51.25:
I will write a travel entry about the main attractions in Bangkok that are a must see. I will avoid tourist traps. I will talk about 1. terminal 21 mall 2. cityscape view from state tower 3. Silom Road 4. Lumpini Park 5. assumption cathedral.
---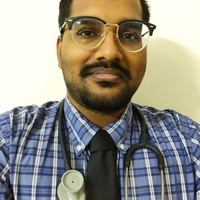 Los Angeles, California, United States •
I am a medical student that has years of experience writing for numerous industries from healthcare and medicine related topics to marketing and business development. Being from a medical background, and only a year before I become a doctor, I have amassed a large knowledge base that helps me write professional, insightful commentary for many clients in the healthcare industry. I also spent time exposing myself to business development and marketing over the past few years. These skills have allowed me to help clients create content that's best suited to market products and services to their chosen target groups. Feel free to contact me anytime. I look forward to working with you!
Power your marketing with great writing.

– Start your 30-day free trial today!
GET STARTED