5 Fitness Apps That Can Help You Achieve Your Goals
Order this Standard Blog Post for $76.75:
I will write about fitness apps that can help people track their workouts, set goals and share their progress with friends. I'll explain how technology is helping to make fitness fun and achievable for everyone.
---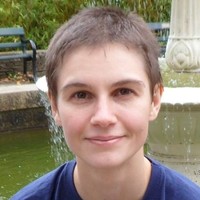 Sheffield, England, United Kingdom
Writer for about 9 years
Last online 7 months ago
Customer Ratings:
Hannah is a professional content writer from the United Kingdom. Since 2011, she has been helping businesses market themselves online by producing high-quality, engaging, and informative content. With a Bachelor's degree in Natural Sciences and a Master's in Physics, Hannah specializes in writing about health, science and technology topics. Contact her for high quality content.
Hire Hannah