4 Ways You Can Help Fight Climate Change At Home
Order this Short Blog Post for $51.25:
Climate change is a rising concern, and this blog post will teach 4 ways someone can help reduce their carbon emissions and do their part to save the environment from home. Post will be casual and informative in tone.
---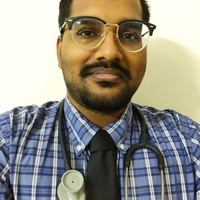 Los Angeles, California, United States •
Dr. Vishnu Reddy is a recent graduate from medical school who also has over five years of experience in the SEO and Content Marketing field. He's spent years writing online for scientific and medical blogs and websites for both large businesses and private medical practices. He has specialized knowledge of the medical, health and lifestyle content markets. He's also written for chemical plants, law firms, and real estate. His wide range of experience has helped modest medical practices and large scale industrial chemical plants alike to boost traffic and customers to their websites.
Customer Ratings: