3 Lead Gen Tactics You Need On Your Website
Order this Short Blog Post for $63.75:
This post will cover lead generation tactics your readers can use on their website, including: downloadable content, webinars, and email newsletters.
---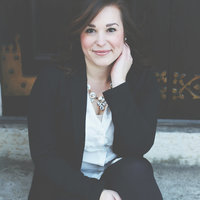 Dayton, Ohio, United States •
Experienced marketer, copywriter, brand manager skilled in crafting digital and printed content pieces, social media, and brand messaging. Fulltime copywriter and brand strategist. Adjunct instructor at the School of Advertising Art teaching Marketing and Communications.
Customer Ratings: