3 Interview Questions You Need to Ask (and 3 You Should Quit Asking)
Order this Short Blog Post for $49.50:
This article will take a look at the traditional interview process and point out 3 old-fashioned and ineffective questions employers usually ask. Then, it will replace them with 3 better questions that get more from the candidate.
---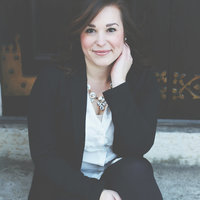 Dayton, Ohio, United States
Writer for almost 6 years
Last online almost 2 years ago
Customer Ratings:
Experienced marketer, copywriter, brand manager skilled in crafting digital and printed content pieces, social media, and brand messaging. Fulltime copywriter and brand strategist. Adjunct instructor at the School of Advertising Art teaching Marketing and Communications.
Hire Sam