The Scripted Podcast: Press Releases Episode 2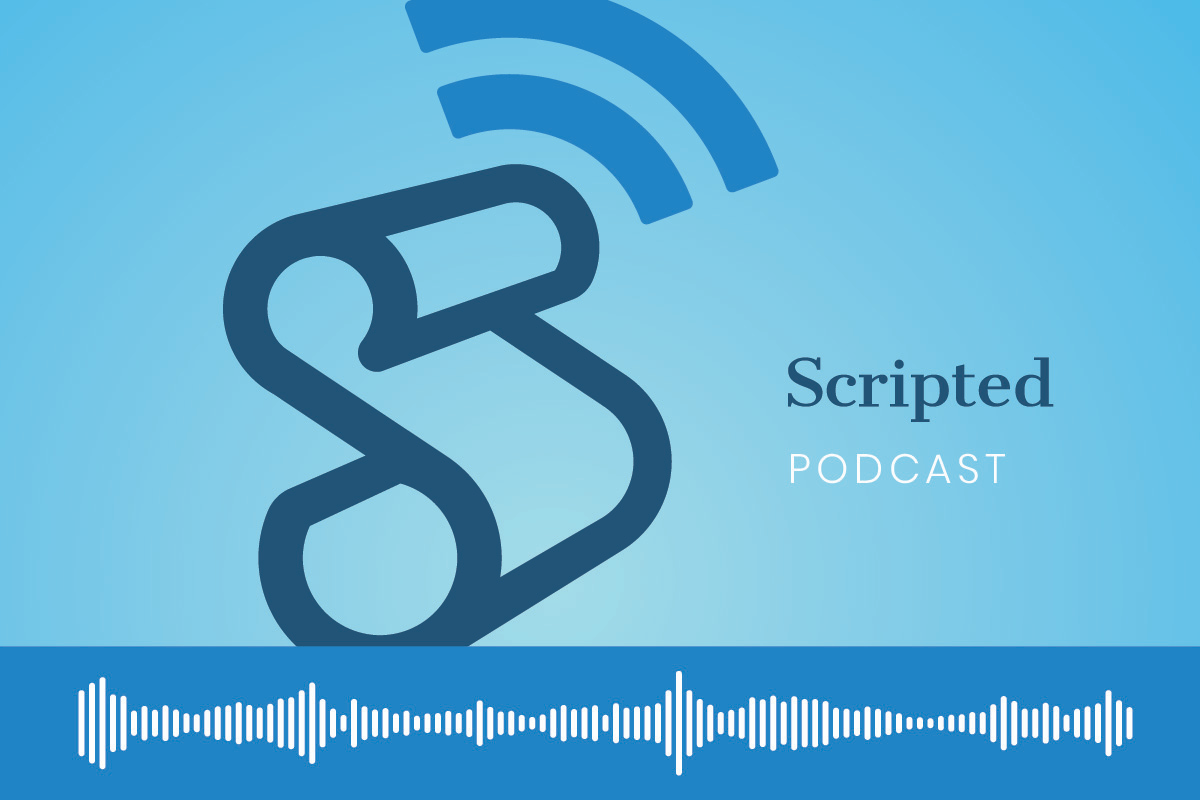 The Scripted Podcast is a show created for content marketers and content writers featuring real Scripted writers. We'll talk about best practices in content and SEO, our favorite marketing tools, how to find and hire writers, and all the fun and misadventure that comes with being a professional freelance writer.
In this episode we sit down with Michelle St. Angelo, Vice President of National Public Relations at Allied Global Marketing. Michelle and Gregory talk about what makes a great press release, how to best distribute your press release, and what to expect in terms of ROI and brand exposure from press releases.
Episode Transcript
Gregory:

She has years of experience when it comes to press releases, but I'm going to be letting her further introduce yourself. Getting this conversation going. Michelle, tell us why you know a thing or two about press releases.

Michelle St. Angelo:

Of course my name is Michelle St. Angelo. I'm currently Vice President of National Public Relations at Allied Global Marketing, and I work in the fields of hospitality, entertainment, lifestyle, attractions, hotels, travel, many many many different industries. Obviously we're an agency, so have a plethora of clients. I've been in this career for more than 16 years and have worked in many arenas of small businesses to large businesses. Anything from like a startup, we've done startup festival's, we've done startup shows to large corporations like Disney, and Amazon, and Madame Tussaud, and many well known names.

Gregory:

Awesome, awesome. I'm so happy to have you on the show today to get this started and really in dialing this in and around press releases. In the last episode we had a guest on that talked about the creation of a press release - the components that make it up and what makes it good. I would love for you to showcase one example of a press release that you've worked with that was really great and I would like you to explain why it was so great.

Michelle St. Angelo:

That's a great question. I honestly think that what makes a great press release is making sure that the news is relevant to the time that you're sending and to the target audience.

What I've found in general, is that when you're pushing sort of niche news or internal news or things that may not widely be on the minds of the writers, or they were subsequently their readers, those do tend to fall a little short in terms of pick up. Where I think we see pick up organically spike is when the press releases are entering into a larger conversation that your consumers and then the media who service those consumers are really interested in having at that time.

Gregory:

Okay, so for instance, I feel like every business is doing this right now - is creating media regarding coronavirus.

Michelle St. Angelo:

Yeah, like I'll give you an example: we have clients that are brick and mortar that are restaurants and hotels and things like that. Obviously they've had to pivot their strategies quite a bit right now when it comes to press release pickup, but for example we also have clients that are in the IT and streaming space and so when this shift occurred, one of the strategies that we took as an agency was to really, you know, press our IT and text services clients to say now is the time to say put out a press release on you know the top 10 things that you're going to want while you're home alone and we received tons of great pick up on that. And it is still actually continuing over the last six to seven days because we were entering into a conversation. It was already happening and just utilizing our clients capabilities to amplify what people are already interested in right now.

Gregory:

Wow, I love it. I think that's a great example of how press releases are valuable and it wouldn't be valuable if it didn't get some people, right? If people didn't see it, it wouldn't be valuable. So I want to talk about distribution, 'cause that's what makes that happen. What is distribution? Why is it important? How does that process work?

Michelle St. Angelo:

So there are many ways that people can distribute their press release from more of a grassroots approach, which is to do your own research, develop your own distribution list. And simply mass email people the message via you know whether using outlook or if you're really taking the time you could do targeted one on one emails. That's the sort of cheap and dirty way or quick interview. It's not. It's not quick actually, but that's the sort of cheap way of doing it. 
However, you know, I think the positive side of that is you can get extremely targeted. You start to really get to know the writers that you're targeting, and it becomes more personal and you do tend to see more pick up when you're being targeted with your distribution. And then of course there's a multitude of distribution platforms you can use. We in the industry call them wire services sometimes, but basically their websites or companies that have media affiliations whereby you can purchase the opportunity to syndicate to their network. And there are small, you know there are syndication and distribution companies that do this on a small scale, dozens too. 60, 70, 80 media outlets. Too large scale: hundreds or thousands of outlets that you can reach with logging to them.

Gregory:

I'm curious what is the price range on this? Is there anything you could indicate?

Michelle St. Angelo:

Yeah, it's tricky so I mean again, it's almost like one of my colleagues has a great great marketing metaphor where she says it's like saying how long is a piece of string and it depends, right? So you can know the one that I talked about before if you're doing your own work. In your own research and you know perhaps getting a professional writer to help you, or even writing it yourself with best practices and then developing your distribution list with your own research. You could do it for free. You know it's just time that the distribution services range from a couple $100 of release to a couple $1000 release, and I can explain to you if you want, you know why there's such a large gap.

Gregory:

How does that fluctuate? What are the factors there?

Michelle St. Angelo:

Yeah, so many. So one of the factors is the length of the press release. Most services will charge you sort of not not by the word, but by the. They'll say OK, you'll get 500 words for XY and then every 100 words over that you go. There's additional fees. So in that case, the longer your press release, the more expensive the distribution is. Also, they'll give you options to, say include distribution of images, logos, you know some of you might have video component assets to send out. All of those are add-ons so that does add up and then it depends on the service you're going with. Usually, like I said before, the smaller services that have smaller affiliate networks are cheaper, but something like a PR Newswire that has, you know, Humongous Global distribution, you would pay more of a premium for that platform. 
Gregory:

So do you happen to have just a few that, let's say somebody is looking at doing this, purchasing using one of these sources. What are a few of those names that people can turn to that you would recommend?

Michelle St. Angelo:

Yeah. I mean I work for a large agency. We use PR Newswire all the time. I find them to be, I mean they are the premium products, right? So that would be the most expensive. But what I find is you know they are really user-friendly. The syndicate outlets that they service to our well known right? I mean, they're positioning it to Google to Yahoo News to you know, the big websites that are going to get you know the distribution numbers that if you're reporting to large executives or a board or anything like that, and you're going to want to show them a big sexy clip book at the end of the day with big large numbers, that's the way to go.

I've also used more you know for some of my startup clients or smaller clients we've used PR web a few times and I really like them too. I find them to be very user friendly, cost effective. You know really good at syndicating and getting those pickups. Where I think PR Newswire is superior, is in the reporting. And then also I notice that they spam you less. I think that's one of the things that's just an unfortunate side effect of going with a cheaper platform.

But to be honest, as an agency, I do recommend you know for companies if they need some help to engage with an agency or freelancer or someone who's really good at this, you can essentially by just retaining an agency, borrow their lists and so I would honestly say that of the press releases that we send as an agency are being sent to internal databases that we've developed over years of media relationships is essentially free for the client. They pay our retainer, but they don't pay per press release and the only time I use syndication companies like PR Newswire or PR Web is when we have massive news, something that may affect stock market prices or major corporate news or where I'm looking to really like, um, satisfy the executive or C sweet, and we feel that the news isn't strong enough to get picked up organically and we need that guaranteed syndication.

Gregory:

That makes a lot of sense, so we've really encapsulated what the process of press release distribution looks like. The pricing there, where you can turn to make this happen. I want to talk about why this is so important, especially focusing on the ROI of this.  What does this landscape look like? Why is this important to do?

Michelle St. Angelo:

This is such a great question and it really touches so heavily on what I consider to be a huge misconception of the power of public relations. So what I ask everyone to do when they're thinking about sending a press release is understand that the ROI is in awareness, numbers and impressions. PR is not intended to drive transactions or sales. It never was. It is the top of the marketing conversion funnel. So another way to say that is if you were a fisherman. You want to cast the widest net right? And that's what PR does. But you're not necessarily driving those people into an actionable marketing conversion. For you that comes after. That's when you know once you get them into awareness, then they Google you.
Or then maybe there on your website and then perhaps they see a message on your website that intrigues them, and then maybe next thing you know they're getting served an ad retargeting ad or you you show up in their Instagram, and then you know three or four encounters later they may actually transact with your business. So I say all that to say that where I think you should identify your KPI for a press release is in how many outlets picked it up and how many potential eyes did I get for that release? An anecdotally 'cause. There's so many examples. I mean, it really does vary. It varies so much between timing and topic, and you know whether or not you're sending a regional release or a national release. But anecdotally, I can say that well written press releases that take into consideration key terms on Google trends, you know, things that are happening in the environment and that have some creativity, an intrigue to them do tend to get picked up in more mass. And more successfully than those that seem like you're just pushing an agenda out of nowhere.

Gregory:

Hey listeners, this brings us to the end of press release distribution. Next week we're going to be wrapping this discussion up by pinpointing the most common mistakes people make when distributing press releases and dialing in on not only the best practices you should follow for distribution, but overviewing the entire process of press release creation and distribution from start to finish. It's going to be a great episode to recap all things press release, so don't miss it. 
Hire a Scripted writer to write your next press release today and start your 30 Day Free Trial now!
---
Published by
Kevin O'Connor
on Monday, April 20, 2020
in
Email Marketing
,
Marketing Tools
,
Podcasts
,
Press Releases
,
Writing
,
Email Marketing
,
Marketing Tools
,
Podcasts
,
Press Releases
,
Writing
.