Copyblogger: Reviews, Features, Prices, and Alternative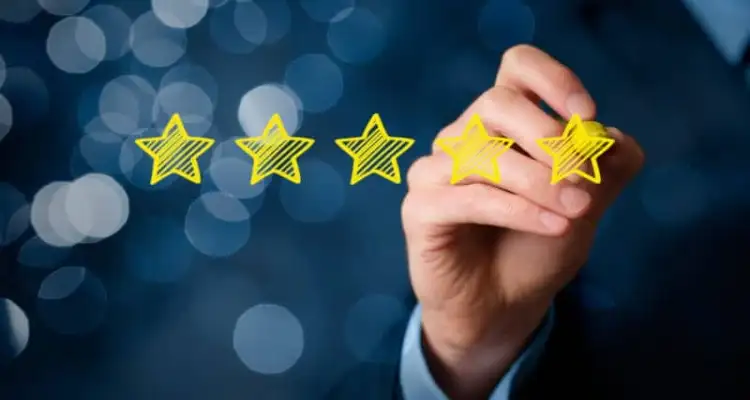 For those of you familiar with Copyblogger, you know that they have had embarked on an impressive journey over the years, evolving into the educational content marketing platform they are today. Although their core objective has remained the same, their approach has not.
Today, a Copyblogger membership is free, offering access to marketing resources. However, they have since branched out to develop their hybrid service and technology agency, known as Rainmaker Digital Services.
This guide will provide greater insight into the changes that have occurred on Copyblogger and what that means for you and your current content marketing needs.
What Exactly Does Copyblogger Offer?

Referred to as "the bible of content marketing" by VentureBeat, Copyblogger teaches you how to create incredible content online -- the type of content that drives traffic and supports business growth. First founded in 2006, Copyblogger began as a one-man blog.
Today, this software and training organization will help you learn about content marketing, copywriting, SEO, email marketing, and more. Unlike many other copywriting services, Copyblogger takes a different approach.
Overall, as long as you invest time and effort into Copyblogger's resource library, will help you:
Get more traffic
Increase your subscriber list
Grow revenue and profits
Although most copywriting services will help you achieve the above goals, Copyblogger is more of a training program in comparison to other copywriting services. The Copyblogger program itself was created in order to provide professional education.
In the past, when you invested in their "Certified Content Marketer" training program, you gained access to articles, podcasts, webinars, and worksheets that would further drive your marketing strategies. Upon completion, participants earned a certificate and a badge which they could display on their site. This program is currently closed but may reopen in the future.
Those who have completed the Certified Content Marketer course have expressed that they enjoyed it, as it helped them build a better foundation. As stated in this review, "the course will not make you a great content strategist, but without this foundational knowledge, you're going to struggle more than necessary."
Today, Copyblogger has taken more of an educational approach, leaving the "services" side of their business to their parent platform, Rainmaker Digital. Injecting the principles behind Copyblogger, their ideal client is someone looking to build a long-term relationship in order to execute a successful digital strategy.
Services: Copyblogger vs. Scripted
Unlike some of the reviews we have covered in the past, including posts on Contently and Upwork, Copyblogger is an entirely different beast these days. In fact, Copyblogger has gone through a number of phases, being redesigned in both 2013 and 2016.
Within their "open house" post in January 2016, they explained that Copyblogger will no longer act as the central hub for their educational products, original podcast, or software. Instead, they decided to transition towards a group of sites, each having its own unique purpose in order to serve different audiences.
As we will discuss below, Copyblogger's main bread and butter these days is Rainmaker Digital. Although their paid programs and services moved off of the Copyblogger platform, this brand is still active as they continue to focus on education. Helping their audience members master content marketing, Copyblogger does NOT offer content creation services.
This is where Scripted comes into play. Although Copyblogger does provide informative insight, helping you better understand what it takes to be a successful digital marketer, they do not provide content.
In that sense, Scripted and Copyblogger compliment each other in a number of ways. Education is always an investment in terms of your success. The more you know, the more easily you will be able to develop and implement effective strategies. By remaining mindful of some of the tips you learn through Copyblogger's content, you can then inject that knowledge into your content creation strategy.
However, if you are someone who is looking to take a backseat approach, we offer our Cruise Control program. At Scripted, we understand that you only have so much time each day and if you're bogged down with content creation, that doesn't leave you much time for what truly matters -- the strategic growth of your business.
Whether you are in need of regular social media posts, newsletters, articles, or any other of copy, we create content that's catered to you and your business. It really is that simple. Basically, we provide expert writers to power your marketing strategies. Being the easiest way to find writers, you can begin to maximize your company's reach and overall growth.
Pricing: Copyblogger vs. Scripted
Copyblogger's training program did cost $995. In the past, this price provided you with an opportunity to complete the course and gain access to a year-long subscription to their 'Authority' library of resources. As mentioned, this option is not currently available.
Instead, Copyblogger leverages their free content in order to push paid resources. Basically, they now focus on a lead generation funnel based on the content they offer. Once you find their site, you will certainly notice the quality of available blog posts. This will encourage you to sign-up for their free membership so that you become part of their community when paid services become available.
As discussed, if you're looking for something more, you will need to invest in the services offered by Rainmaker Digital. That is why we are now going to focus our attention on this platform, as it offers more specialized digital marketing services. More specifically, they will help you build a content-driven website and sell digital goods.
Although you will need to contact Rainmaker to receive more accurate pricing, they do currently advertise a number of marketing services packages, including:
The Standard Plan -- This includes assistance when aiming to develop a digital marketing plan. Rainmaker will send you a monthly performance report in addition to some relevant tips. You will also receive 10 percent off of any of their project services.
The Pro Plan -- You will receive the same features within the Standard plan, plus inbound phone consultations and 15 percent off of all project and ad-hoc creative services.
The Agency Plan -- Once again, you will gain access to the level of support above, in addition to scheduled monthly phone consultations. Your discount would also increase to 20 percent off available services.
You can learn about these plans and their more specialized plans here. In comparison, Scripted's services cannot technically be compared to Rainmaker's, simply because here at Scripted, we take an entirely unique approach. At the end of the day, we are an online freelance writer marketplace, helping marketers like yourself, connect with expert writers.
When you require high-quality writing, your needs will not be met on Copyblogger or Rainmaker. Although these platforms can help guide you in regards to writing your own content, if you are looking to delegate your content marketing needs, Scripted is your best bet.
Once you're a member, you can order content which is priced by format. Best of all, our content creation services come with a 100% satisfaction guarantee. If you don't love it, you don't pay. Period.
Overall, Scripted will deliver consistent content that is of the highest quality in a convenient, time-efficient manner. We encourage long-lasting relationships between clients and writers, as this added level of humanity benefits both parties. If you're in need of quality writing and/or marketing support, look no further.
Customer Reviews: Rainmaker vs. Scripted
The majority of reviews surrounding Copyblogger's paid programs are fairly dated. However, before we move onto Rainmaker reviews, it is worth mentioning the following Copyblogger review, which is in many ways, connected to the Rainmaker platform.
Receiving a 4.5-star rating (out of 5 stars) on podbay.fm, the majority of participants agree that they love the insights provided through Copyblogger FM. Overall, listeners said that their content was valuable. However, it is important to mention that this podcast is free, which certainly increases the overall perceived value.
Since there are very few online reviews linked to Copyblogger, we are going to switch our attention to Rainmaker. On G2 Crowd, for instance, the Rainmaker Platform received a 3.5-star rating out of 5. It appears that some of the main complaints included poor customer service, an overall lack of flexibility, and the high price tag that comes with this service.
Scripted has also made a number of changes over the years. We truly value what our customers and writers have to say, which is why our community continues to grow. Receiving a 4.5-star (out of five) rating on Clutch, our clients appreciate the fact that they work with real people, who offer expert services.
As stated by the marketing project manager at LoanMe, Inc., "Scripted's work has been published on conference websites and shared more than any other content. Scripted was easy to work with, provided dedicated project writers, and responded quickly to short turnaround times and deadlines."
Another client said, "Site visits and social media shares have increased with Scripted's work. They consistently exceed expectations, deliver products ahead of schedule, and keep the client well-informed."
Copyblogger or Scripted: Which Is Your Best Option?
If you are looking for a reliable source of valuable information, Copyblogger is most certainly worth your time. If you require additional support with your website and marketing strategies, then you may also find that Rainmaker's services will support your current objectives.
However, if you are looking for high-quality content and content marketing support, all rolled up into one valuable package, then Scripted can fill the gap. In that sense, it is tough to compare Scripted and Copyblogger (as they operate today).
Side-by-side, we share some similarities, but for the most part, Scripted currently offers more in regards to content creation. However, both Scripted and Copyblogger (in addition to Rainmaker) help each individual client fulfill their own unique needs.
Here at Scripted, what we offer is a simple interface, excellent communication, and expert writers. If would like to drive your current marketing strategy, we are a highly flexible and cost-effective solution.
---
Published by
Kevin O'Connor
on Thursday, January 17, 2019
in
Marketing Tools
,
Working With Writers
,
Writing
,
Content Marketing Tools
,
Copyblogger
,
Freelance Writers
,
Marketing Tools
,
Scripted
,
Writing
,
Writing Services
.