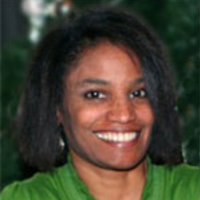 Sarasota, Florida, United States
Stop banging your head! Hire Michelle to write your blog, social media posts, web pages, technical articles, ebooks and other content. She has 20+ years' experience, and her writings are always original and written to inform, educate, entertain and/or persuade target audiences. She can tackle any topic but is a content expert in science, entomology, healthcare, environment, education, green, technology, travel, motorsports, photography, animals, leadership, management, marketing, design, startups, finance and artificial intelligence. Michelle has a PhD w/ finance specialization (expected in 2020), an MPhil in management-finance, an MS in marketing and communication, a BA in pre-med biology and additional grad-level educational and certifications. Her background is diverse, as she has held positions in everything from design and teaching to patient care and retail. Michelle enjoys showing people how to be successful entrepreneur and educating families about nature (especially bugs). You can find her volunteering, traveling abroad, bullet journaling, learning to belly dance, drawing, riding her motorcycle and playing the guitar every chance she gets.
---
Topics
Looking to
Hire

Other Writers Like Michelle H?

Michelle H creates content for these topics. Select a topic to browse other writers on our platform that also write about that topic.