Weekly Content Marketing Trends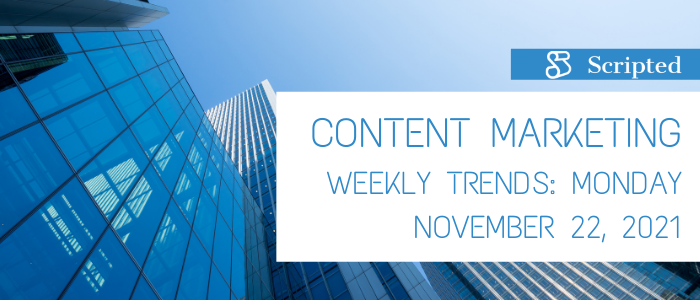 Wow, it's already November and the holidays are upon us. While we're getting closer and closer to a new year, there are plenty of 2021 content marketing trends to consider. Looking for content ideas but not sure where to turn? Need help hiring a marketing agency? We've got answers, but we've got some questions for you, too.
Quicklinks:
New Content Marketing Trends in 2021
Meta to Restrict Targeting of Certain Groups for Advertisers
How to Pull Content Ideas From What's Trending on YouTube
Importance of Content Marketing for Small Businesses
Hiring a Content Marketing Agency? Ask These 11 Questions First
New Content Marketing Trends in 2021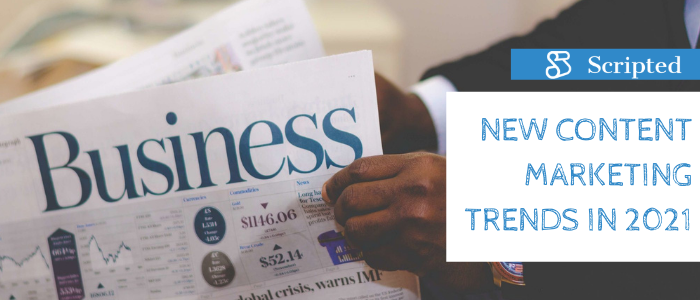 This year is fading quickly, but we're still seeing new content marketing trends appear. Zemes recently clued us in on a bunch of recent trends that you'll want to pay close attention to before the year is up.
Here are the seven trends not to be missed:
Trend No. 1: Creating Content Communities

Trend No. 2: Live Streaming

Trend No. 3: Upgrading the Content Experience

Trend No. 4: Native Advertising

Trend No. 5: Social Media

Trend No. 6: Cross-Channel Content Repurposing

Trend No. 7: Experimenting on AI-Generated Copy
While content will always be king, it's vital to use content the right way. You want to engage your target audience by providing helpful material and solutions to their problems. Just like that, you'll see your conversions improve and reap the ROI you need.
Want to learn how to put these trends in action? Check out the deets.
Meta to Restrict Targeting of Certain Groups for Advertisers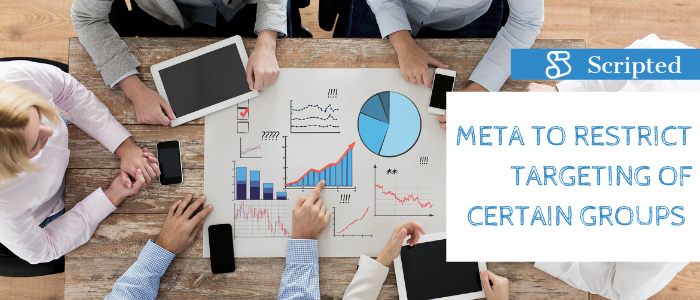 The whole idea of a metaverse has been in the airwaves for quite some time, but Facebook's recent company name change to Meta puts things in motion. The company formerly known as Facebook is making moves that will put a stop to some advertising.
This week, Meta announced that advertisers will no longer be able to target consumers in ways that "people may perceive as sensitive." Facebook and Instagram ads will be off-limits on topics related to health and sexual orientation, religious and political beliefs, and social issues.
See what's brewing from this difficult Meta decision.
How to Pull Content Ideas From What's Trending on YouTube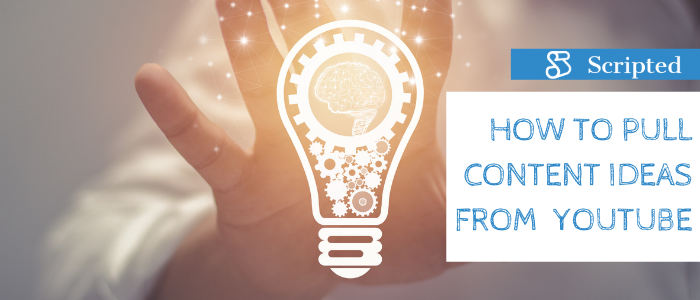 If those creative content marketing juices aren't flowing, did you know you can get ideas from the most unlikely places? Neil Patel just let us in on his secret well of inspiration: YouTube. This deep well is also full of trending topics that can get your content noticed.
Below are the eight ways you can find trending topics on YouTube:
Use YouTube's Trending Page

Check Tags

Be Inspired by Your Competitors

Go Niche

Read the Comments

Use Google Trends

Use Predictive Search

Use Tools
The great thing about using YouTube is that you can find ideas for almost any type of content. Whether creating a video or writing a blog, you can't go wrong by focusing on trending YouTube topics. Save time on keyword research because you no longer have to wonder if people will be interested—the proof is right there. There's even a tool or two you can use to uncover these trendy topics.
Find out about these methods and tools to search for topics that are trending.
Importance of Content Marketing for Small Businesses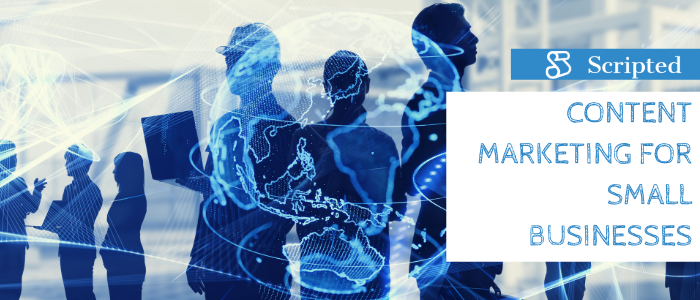 Small business owners may not have content marketing at the top of their long list of to-dos, but it's a must. Develop a content marketing strategy and throw in some SEO, and you'll become much more visible to your potential customers.
Here's a whole list of reasons why you should be focusing on content marketing:
Increases your digital footprint

Is cost-effective at generating leads

Builds trust and awareness

Creates the foundation for SEO

Increases your social media following

Delivers a high ROI

Provides long-term visibility

Provides value with no strings attached
If you're not investing in content marketing, your competitors will have a considerable advantage. Why? Because most people want to learn about your company through content, not advertising. Plus, after reading custom content, they'll develop positive feelings about your company and likely buy your product or service.
Thinking about content marketing? Get more insight into why it's an important investment.
Hiring a Content Marketing Agency? Ask These 11 Questions First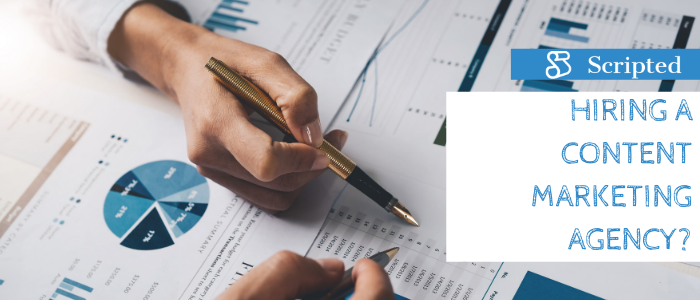 If anyone knows what it takes to hire someone to help you with content marketing, Search Engine Journal does. They recently published a list of essential questions you should ask before hiring an agency. While you may have content needs that need to be filled yesterday, it pays to take time to go through a screening process.
Here's a peek at all 11 questions:
Do you perform SEO?

How will you help our business?

What results can we expect?

How do you report on results?

What will be required of our team?

What industries do you specialize in?

How will the project be managed?

Can you share proof of results?

What types of content do you create?

What tools do you use?

What will it cost?
Asking these questions will help you partner with those who'll understand and support your goals, team, and organization. Be sure you have a clear set of objectives to avoid wasting time, ending up with the wrong agency, and getting poor content marketing results.
Read more about these questions and how to choose a good fit.
Take Your Content to the Next Level With Scripted Writers
Scripted and content marketing go hand-in-hand. We've worked with many clients and seen the positive outcomes that great content marketing can have on a business. That's why we take time to help you stay abreast of the latest digital and content marketing trends. If you need help developing high-quality content, we've got a team of carefully vetted writers with expertise in various industries. Register today and take advantage of our free 30-day trial membership.