Hire Scripted Freelance Writer Matthew Thompson Today!
Matthew Thompson is an experienced freelance writer in the Art & Design, Cannabis, Home & Garden, Marketing & Advertising, Personal Finance, Pets, Energy & Environment, Food & Beverage, Insurance, IT & Security, Real Estate, Software, Technology, Travel industries.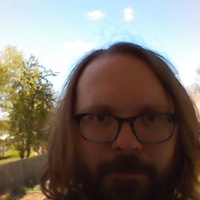 Matthew Thompson
PLATINUM
Louisville, Kentucky, United States
Writer for over 7 years
Last online 7 minutes ago
Customer Ratings:
With more than two decades of writing and optimization experience, I know how to keep readers engaged, mimic brand voices, and get first-page rankings on search engine results. I have written for companies in diverse industries, including emerging technologies, wellness, consumer apps, enterprise software, UI/UX, outsourcing, and education.
Hire Matthew