5 Tips for Successful Link Building Outreach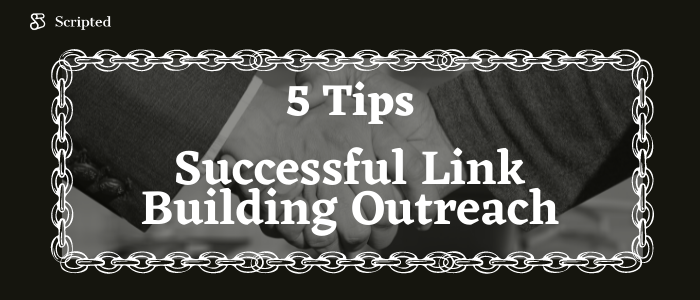 Most professionals who know SEO basics know that the more backlinks they have, the more exposure their website will gain. Yet, as many as 55% of websites have no other websites linking back to them. According to Search Engine Land, Google's algorithm uses links as one of the top three criteria that determine page rankings. In short, Google wants to see that others find your content valuable enough to link to on their websites.
Asking for a backlink can feel awkward or even intrusive, but the most important thing to remember is that other websites are run by people just like you. If you provide a clear, concise ask, along with a basic incentive for others to collaborate, you'll be surprised at how many backlinks you can gain just by being friendly, professional, and strategic. In this article, we'll discuss simple, actionable steps you can take to grow your audience with the help of backlinks.
Spruce Up Your Content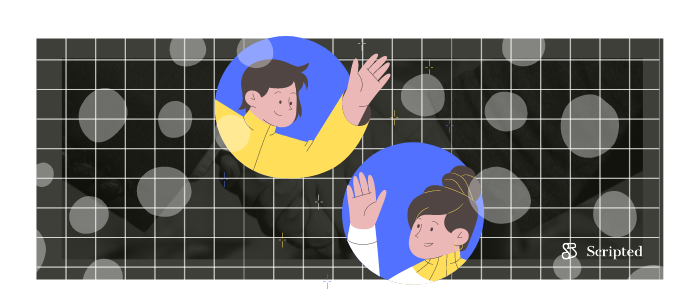 Before reaching out and requesting backlinks, make sure your content is truly up to par. Comb through your website or blog and pull out the best pieces - those that receive the most positive feedback and seem to strike a chord with your audience. Then ask yourself, "How could these pieces be even better?" If you're not feeling completely confident in them, spend some time editing and adding in what is needed to make their outstanding pieces of content.
Don't have time to create great content? Scripted writers help you put your content strategy on autopilot and get the attention your brand deserves.
Know What Makes a Good Backlink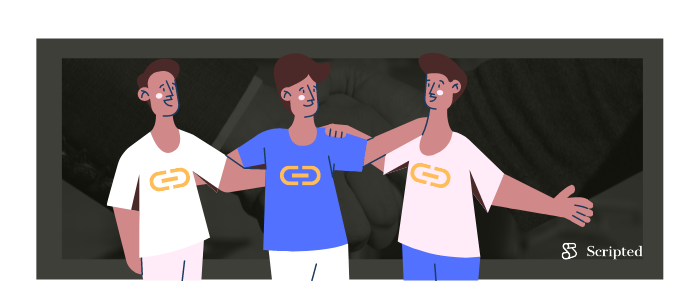 The first thing to determine is whether a website's backlinks are "no-follow" or "do-follow." You want to follow backlinks, as they improve your SEO ranking. No-follow links won't help you rank higher in Google search results, but they still aid in gaining more website traffic. To distinguish between the two, follow the steps outlined by Backlinko.
To find the best websites for link building outreach, consider the following criteria:
Website popularity - Look up how much traffic your target websites are receiving.

Number and type of backlinks from specific pages - Look at the quality of backlinks already present on the pages you are aiming for.

Domain authority -

Ahrefs

provides a free tool to discover a website's domain authority. It also reveals a website's percentage of do-follow links, how many backlinks they currently have, and how many sites currently link to them.

Website audience - Research what demographics seem to consume content on what websites. Which of these groups most closely matches your target audience?
Create an Email Template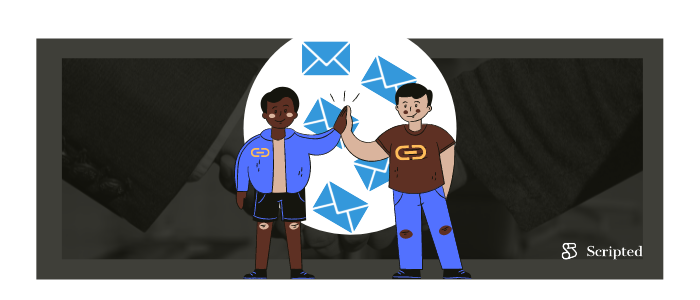 Once you've jazzed up your content and compiled a list of ideal and sufficient prospects, create an email you can tweak and send out to your ideal prospects first. Keep in mind the most important elements of the email:
Who you are and what you do (Keep it brief - one sentence is enough.)

Tell them why your work should matter to them (Remember, everyone is scanning their inbox with the question, "Why should I care?" Make them the focus of the email, not you.)

Make a clear ask (Don't beat around the bush. Simply express what you would like them to link to and where.)

Don't be generic (While yes, you are starting with the same email template for each prospect, personalize each email to show how you have connected with their work. Be genuine.)
When doing link-building outreach, consider what you can offer in return. Bigger companies may not need a backlink from you, but that doesn't mean you have nothing to offer them. You can also offer to share their content across your social media channels, provide referrals, and more.
Consider Unique Ways to Get Backlinks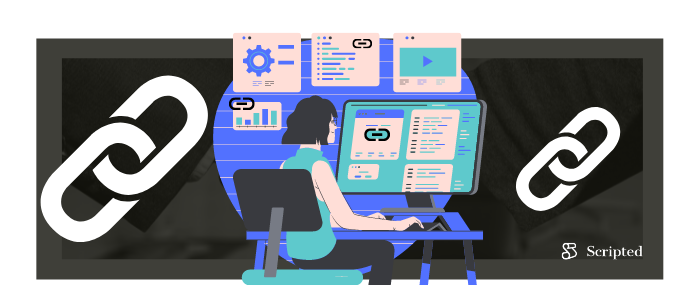 Depending on your industry, business model, and current goals, there are various ways to go after backlinks aside from just asking. Here are a few creative avenues to consider:
Link exchange (You link to an equal-sized business, and they link to you.)

Search Google for guest post opportunities (Use "your industry" and "guest post").

Create content pillars that provide immense value. It will be much easier to garner backlinks.

Provide testimonials to businesses you use in exchange for a backlink.
Grow Your Audience With Custom Content
Companies are busier than ever before, but careful content creation can't be left on the backburner. Content establishes your business as an expert in your industry, fosters trust with your audience, and helps them move closer to solving their problem with your solution. Learn more about Scripted's content writing services and get branded content custom-fit for your audience.