Top Transcription Services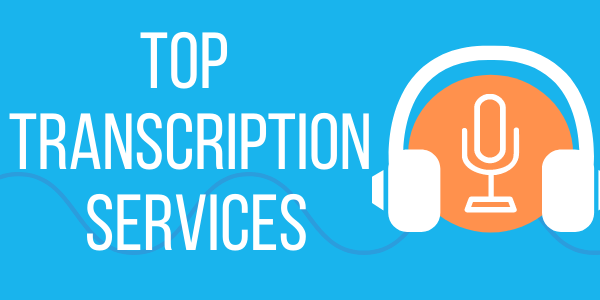 Although anyone can listen to an audio file and attempt a written transcription, this process is easier said than done, especially when your business is on the line. While there are AI transcription software options available, they are often inaccurate. That is why it's recommended that you invest in a human transcriber — but not just any transcriber.
If you have attempted to transcribe an audio file before, you know how time-consuming it can be. This is particularly true if you were not present when the file was recorded, as muffled audio can make transcribing challenging. In fact, one hour of audio can take anywhere from two to ten hours. Do you have that kind of time to step away from your business?
A professional transcriptionist can handle this task, understanding the importance of accuracy in terms of background noises, pauses in dialogue, etc. This ensures a final product that is clear and concise, removing any audible distractions that may hinder a training class, speech, conference, or any other verbal presentation. Whether you want to transcribe files to optimize your SEO strategy or would like to share a text file for education purposes, these transcription services will help you achieve your goals.
What to Look for in a Transcription Service
If you're ready to work with a transcription service company, know that not all are equal in terms of what you will receive. Before you partner with a company, be mindful of these qualities.
Speed and accuracy
The benefits of working with a professional transcriber include a fast turnaround time and high levels of accuracy. A great transcriber will have strong language skills and be able to present the written text in a manner that is easy to read and void of any grammatical errors. They must also understand proper punctuation rules. This will help position you as a more reputable company.
Excellent research skills
It is not uncommon for parts of audio clips to be inaudible. It is also possible that technical jargon is not used properly or mispronounced. In these cases, a transcriber will need to understand the basic terminology of the industry and be able to efficiently research any topic to minimize any gaps in the final transcript.
Commitment and great customer service
The service you partner with should take your needs seriously. If an issue arises, they should provide support. You should have peace of mind that your transcript will be written to the highest quality standard for a rate that was discussed prior to the completion of the project.
Finding the Best Audio Transcription Services
It's important to take your time when first partnering with a transcription service. The goal is to hire the right transcriber the first time, which is why you'll need to partner with a company that is both professional and reputable. Here are the top services to check out!

Scripted is an all-in-one content creation platform that offers a pool of highly-vetted writers, many of whom specialize in transcription. Scripted makes the hiring process seamless and since only the top 2% of applicants are accepted, you can count on quality content. Best of all, writers can be browsed based on their expertise, not just in terms of transcribing, but also in terms of their personal and professional experience. Need someone with a background in engineering, law, science, or any other industry? Scripted has you covered.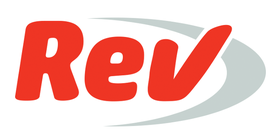 Rev is known as a top speech-to-text service. However, it is powered by both humans and AI. Like Scripted, Rev offers straightforward pricing, great customer service, and quality work. The rates at Rev are based on the length of audio or video recordings. For example, for standard audio to text jobs, they charge $1.25 a minute. Although this is ideal for some companies, rates are not as flexible as if you were working with individual transcribers for hire.
TranscribeMe is known to be a fairly budget-friendly service. Again, this company is one of the best options in terms of transcribing services, but it is powered by both humans and AI. You will gain access to technology and support based on your industry, including medical and education. While TranscribeMe offers competitive pricing, you may experience a slightly higher error rate compared to some of the services on this list.

Transcription Panda is recommended for non-urgent needs. Cheaper rates are reflected in longer turnaround times. The highest costing drafts can be received in 24 hours while cheaper rates are for 5+ day turnaround times. Their pricing is firm and transparent, which is great for those on a tight budget.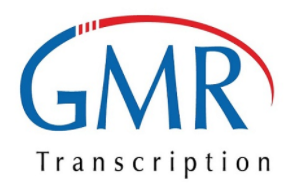 The go-to transcription service for Spanish translations, GMR Transcription offers a range of services. In addition to audio and video, they offer a text-to-text transcription service, converting paper documents into electronic ones. Pricing can be expensive as rates increase according to the quality of the audio sample. For the amount you spend, turnaround times are also relatively slow.
If you need an audio file transcribed quickly and inexpensively, Temi is a great option. You will, of course, sacrifice quality in terms of accuracy. This is because Temi is AI-based, lacking that personal, expert touch. Sources state that Temi will typically send transcripts that are 75% accurate. If you are looking for something quick, cheap, and don't mind doing some clean-up work, this is a good choice.
Start Transcribing with Scripted
If you're in need of a transcription service you can count on, or need any content for that matter, Scripted can help. This all-in-one platform makes the hiring and content creation process simple, efficient, and affordable. Since Scripted only accepts the top 2% of applicants, quality is our number one priority. Offering a pool of top talent, most writers are highly versatile and able to tackle a wide range of topics. However, we also categorize writers based on their expertise. This is helpful when you're looking for a transcriber who specializes in a specific field or industry.
When you're in need of content that converts, Scripted is the perfect partner. Pricing is flexible, allowing you to stay within your budget without compromising quality. Whether you want to be involved in the content creation process or take a completely hands-off approach, Scripted has options for your company to thrive. Make your content marketing strategy a priority, starting with your transcription needs!
Ready to get started? Browse our transcriptionists for hire today!