Quality Content: What Does It Mean And How Do You Get It?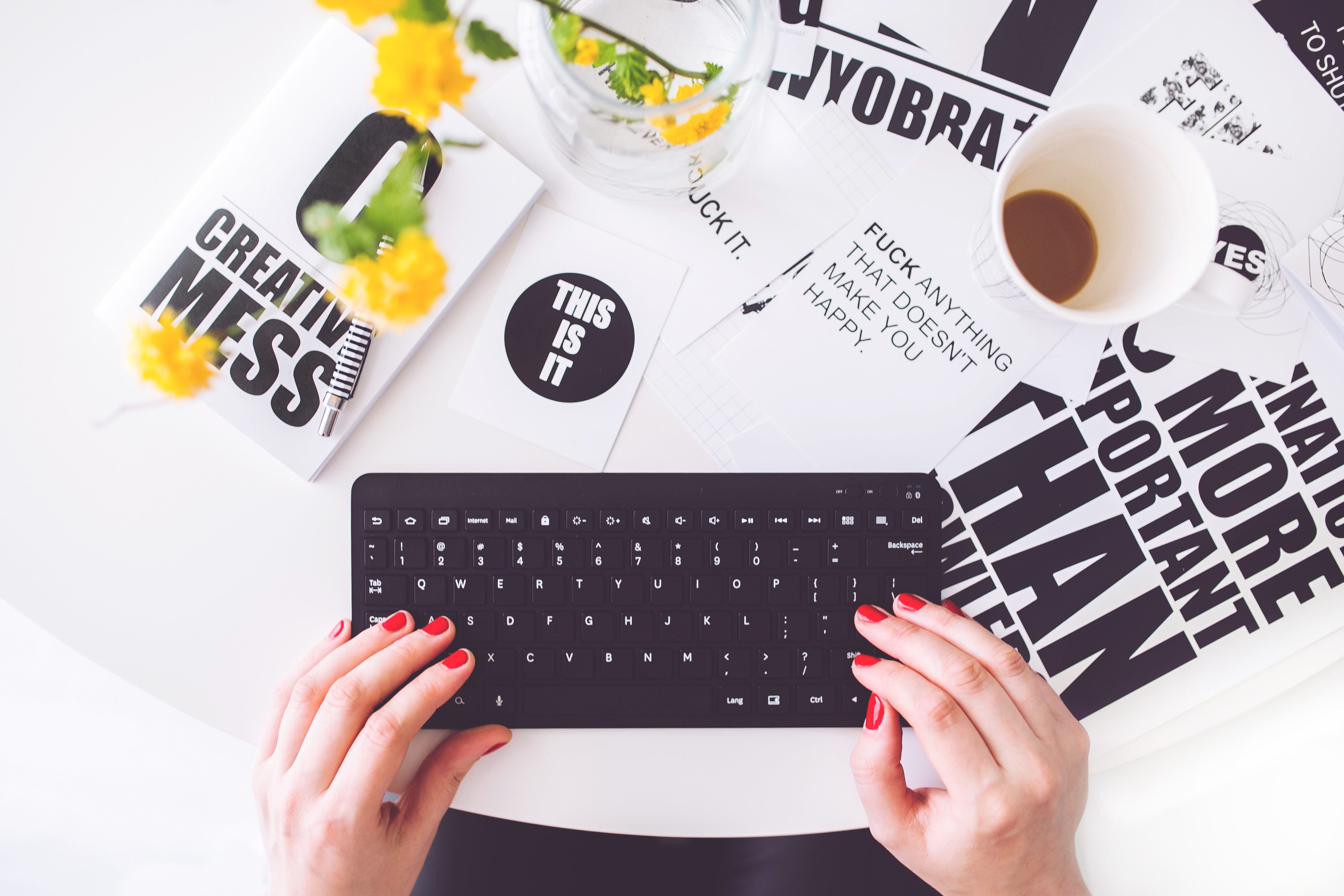 What Does "Quality Content" Mean?
Marketers know that quality content is the cornerstone of a successful campaign. But what exactly is "quality content"? How does it help brands and businesses attract readers, customers, and fans? Depending on your marketing goals, quality content can mean many things—but the best content on the web shares some key features that resonate with readers and provides value they won't find anywhere else.
What Is This Thing Called "Quality"?
A quick survey of content marketing trends and expert opinions reveals plenty of conflicting and confusing ideas about the elements that make up high-quality content. Some claim quality content can only be created by industry experts or writers with a degree in the subject. Others say good content must be long—three to four thousand words at minimum, so readers feel that they're getting the most value.
Not so long ago, search engines such as Google ranked content based on a few simple things that had very little to do with the actual quality of the work. A major aspect of this was keyword inclusion—how frequently keywords appeared in a post or article. That led to the questionable practice of "keyword stuffing," when writers packed simple articles full of target keywords with little regard for the actual quality of the piece. 
Thankfully, times have changed. Largely in response to these practices that flooded the Internet with poorly written, keyword-stuffed articles, Google and other search engines have decided to prioritize the quality of the writing over keyword frequency, regardless of the kind of content. It's become clear that on SERPs, high-ranking blogs and articles focus on readability and use keywords naturally and sparingly, including references to authoritative outside sources. 
Those features have become the standard for "quality" content, and content marketers work hard to make sure that they produce similar material. Keyword research is still essential. But in today's marketing world, quality content needs to have other dimensions as well.
It can be difficult to find just the right combination of factors that make your articles, posts, or even your weekly newsletter memorable and relevant for the specific audience you're targeting. But even for content marketing beginners, quality content is achievable when you consider the key attributes of outstanding writing. 
It's Authoritative
Authoritative and helpful content builds trust and creates transparency, and drives traffic to your website. Readers need to feel confident that they're getting the best possible information on a topic, from a source that's confident in its expertise. High-quality content answers questions clearly and completely, with support from authoritative sources. As a side note, investing in SEO content can actually increase your brand authority within your industry: read more here. 
It's Well Written
Quality content also creates authority with flawless grammar, spelling, and other writing conventions. Poor editing, lazy formatting, and careless writing mistakes can undermine even the most in-depth discussion of a topic and compromise your company's reputation for professionalism and authority. Templates and tools like Grammarly can help with some types of content but they're no replacement for a thoughtful, experienced content writer on your side.
Take an affiliate program, for example. You want to encourage clients or potential buyers to promote you to their peers. Yet if your content is full of errors, there's no way any reputable company will want to be connected to your brand. Your content serves as your company's online ambassador, so it's essential to make sure your inbound marketing materials, articles, blogs, and even social media posts are clear, concise, and correct.
It's Unique
Millions of pieces of content are constantly being posted online, so anyone can do a quick Google search and find plenty of similar articles on any topic. But content marketing specialists point out that simply creating a new post from existing information won't give readers much value. Quality content is unique—it gives readers more information, relevant insights, and useful tips than any other content on the subject. That's what the Content Marketing Institute calls the "10x Rule"—make your content 10 times better than anything else available, and be the only place on the web where readers can find it.
It Resonates With Readers
Today's best web content is passionate, relevant, and engaging. It adds meaning to readers' lives, solves their problems, and stays with them long after they click off the page. They want to share it with friends or colleagues and may even use it to make business decisions. Quality content is reader-focused, not writer-focused. It gives web visitors what they want, not what authors think they want. Technical and emotional factors combine to make a piece of content engaging, valuable and shareable.
Technical factors include understanding which content types resonate with readers in different ways. Videos engage more than written content, so more businesses than ever are turning to emerging platforms like TikTok to engage a whole new audience. TikTok has over a billion active users, and the United States has the largest TikTok audience in the world. There could be engagement opportunities here you haven't yet considered.
Quizzes, listicles, and infographics also grab attention and shares. Other technical factors might include whether or not the content is equipped with share buttons and hyperlinks and whether it's easy to scroll through and optimized for mobile devices. Shareable content is ideal for collecting "earned media": the comments and testimonials from those who loved your content that you can then share again to create a feedback loop of positivity for your brand. And it's free!
Emotional factors include things like value and utility: will it be helpful to readers and their peers? Engagement is another vital consideration. Is your content inspiring, entertaining, or moving? Is it unique or surprising enough to be deemed worthy of social shares?
Quality content makes a connection with readers and that connection can take many forms. The best content is not "one size fits all"—it's written specifically for its target audience and their unique needs and interests. Investing in content creators that understand these factors is essential for a successful long-term marketing strategy.
It Provides Value
Like "quality," value is a subjective term. But if your content doesn't add anything to the web's worldwide knowledge base, why would Google want to rank it? Similarly, if it doesn't benefit readers, why would they want to view it? Take into account your bank of resources and ideas, available market space, and unaddressed customer needs or pain points. Make these aspects the foundation of readable, high-impact posts that continue to help readers long after they've been published.
The way your content provides value is often industry-dependent. For example, a tourism business might add value by posting content on how travelers should prepare for a trip, or what they should pack when heading to a particular destination. A software company could post articles on troubleshooting installs or FAQs for users, or insights into the rise of AI-based tools. These things are valuable and helpful for their audiences now and in the future, providing a better user experience for anyone who visits your website.
It's Real and Personal
Forbes reports that 80% of consumers prefer brands that provide personalized experiences, and 63% will stop shopping with brands that get this wrong. It's clear that defining your target audience is essential, and speaking to them with honest and authority via your content is a part of that. Readers crave connection, so your personal voice can have a place in your content, and may even forge a stronger emotional connection with potential leads, potentially increasing conversions.
Keep your brand voice consistent across all your content. That includes your print advertising like pamphlets and catalogs. Customers should be able to recognize you as a brand whether they find you on Twitter or via a flyer in their local community hub.
Be funny, be real and passionate, and let your unique voice shine through the words. Showing that there's an actual person behind the content helps you to build trust and connect with readers on a more personal level.
It's Optimized for Easy Searching
Writing from both the heart and the head is essential, but you also need SEO expertise to get your content in front of readers who will appreciate it. Here are a few ways to make sure that the content you create follows the best practices for search optimization.
         

Include your target keywords throughout the copy, including titles, meta descriptions and content tags. Don't fall into the bad habit of keyword stuffing, though—sprinkle them naturally throughout the piece.

         

Add a compelling call to action (CTA) at a natural point within your post. Whether you ask readers to share, subscribe, or do something else, a CTA boosts engagement and encourages interaction.

         

Use high-quality images and optimize each one with ALT text for accessibility.

         

Write engaging headlines that make readers want to click and find out more.
You can also streamline your page's speed by compressing images and eliminating other features that slow loading times. Stats show that the vast majority of people expect a webpage to load in 3 seconds or less, and 25% will click away if it takes longer than 6 seconds! Cut your bounce rates with better-formatted webpages and quality content from experts.
Quality Content Drives Marketing Success
As the world of content marketing becomes more competitive, the importance of quality has increased exponentially. The success of your great content strategy hinges on putting out the best and most relevant writing possible.
The key to consistent, quality is understanding what your audience wants and needs, and then exceeding their expectations with the best content you can create. When you focus on putting readers first and serving them with content that's relevant, useful, and trustworthy, they'll keep coming back—and share your content far and wide.
Scripted's content marketing solutions focus on high-quality content created by professional, highly-vetted writers with expertise in over 50 industries. Whether you're a solo content marketer, an ambitious startup, or a long-established business with a content strategy in place, Scripted can provide the quality, SEO-friendly content you need to boost your brand's visibility online.