Hiring a Retail and eCommerce Writer: A Step-by-Step Guide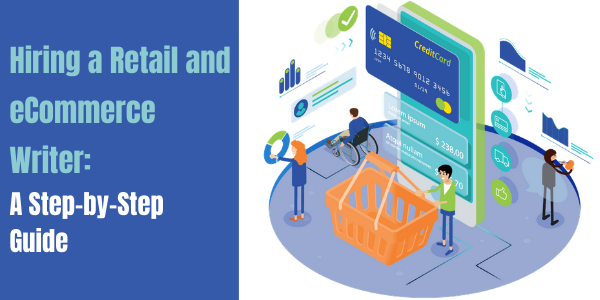 In 2020, brands across the world had to change their business strategy. Many retailers adapted to the recent pandemic, increasing curbside pickup orders by 208%. Online sales also saw exponential growth, putting eCommerce sales at the forefront of retail. Research shows that in 2020, consumers spent $861.12 billion online with U.S. retailers, up 44% from $598.02 billion in 2019. This trend will likely continue, creating unique opportunities for those in the retail space.
Regardless of what you offer consumers, one thing is certain — more and more people are going online to learn about the brands they purchase from. To better connect with your audience, you need to invest in a winning content marketing strategy. To get started, here are the steps you'll need to take.
Why Should You Hire a Retail and eCommerce Writer?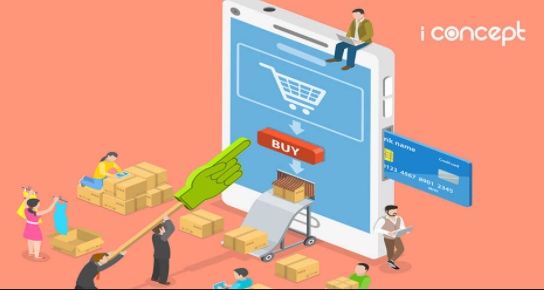 There is a reason content marketing continues to flourish in 2021. Consumers no longer respond to banners, pop-ups, and ads. Instead, they want something valuable that brings them closer to the brands they love. People want quality, engaging content that matters to them.
Although content marketing trends change year-over-year, data shows that this approach continues to cost 62% less than outbound tactics yet generates three times as many leads.
Related: Weekly Content Marketing Trends - May 2nd, 2021
Whether you are just starting out or are revamping your strategy, it's important to note that quality content is difficult to create. It's time-consuming and requires key skills. That is why it's important to work with a professional retail and eCommerce writer. By outsourcing your content to an expert writer, you can more easily achieve your content marketing goals. This ensures the greatest possible ROI.
A retail and eCommerce writer will allow you to:
Benefit from greater brand awareness

Achieve a higher ranking through the use of keywords

Increase organic traffic

Drive sales

Grow your subscriber list and social media following

Become a leader in your industry and niche
Step One: Figure Out What Your Content Needs Are
It's important to evaluate some of the best retail and eCommerce blogs online to gain inspiration. This will allow you to pull key tactics from each site so that you can create your own unique strategy. As you develop your content marketing strategy, be mindful of your content needs.
There are many types of content, and some are better suited for your brand than others. Being in the retail and eCommerce industry, focus on options such as website copy, blog posts, and social media to get started. Your product descriptions will be imperative to your success, but this is only one piece of the puzzle. To drive traffic to your site, social media content and blogging will help improve your ranking and online exposure.
Research shows that 80% of internet users interact with both social media sites and blogs. More importantly, companies with blogs produce 67% more monthly leads and 55% more website visitors than companies who do not blog. That is significant.
In other cases, you may benefit from white papers, press releases, or email newsletters. Focus on what makes sense for your business and hire writers who can serve your unique content needs.
Step Two: Find a Reliable Source for Retail and eCommerce Writers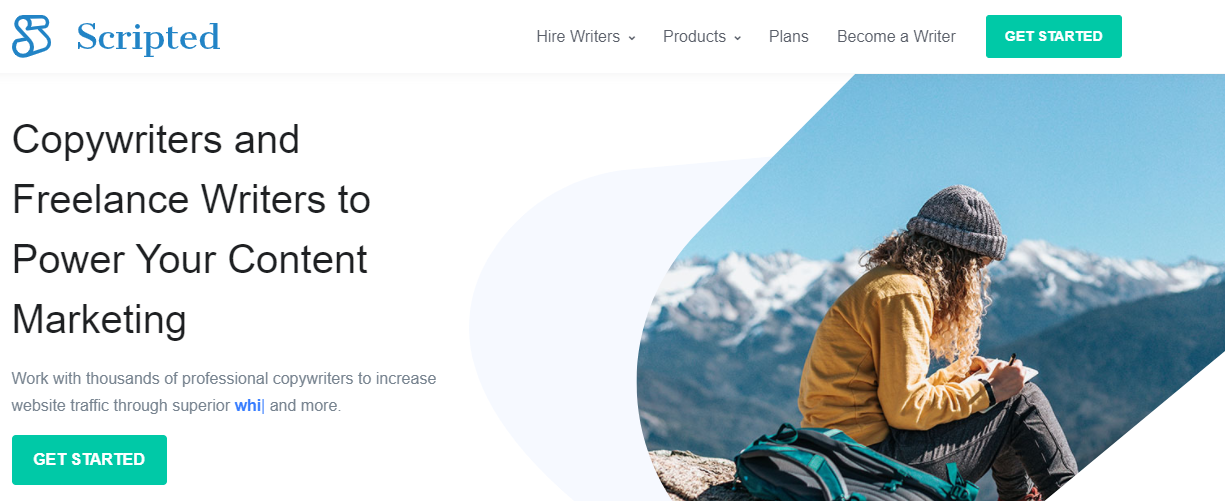 Now that you have created a strategy you're excited about, you need to hire writers who will help you achieve your goals. If you have tried to hire writers online in the past, you know this process is often easier said than done. In most cases, it's also incredibly time-consuming. Finding quality writers isn't as easy as it seems, which is why you need to know where to look.
Instead of hiring an in-house writer, which is expensive, seek expert freelance writers who are available when you need them. Although you can post your needs on job boards, this process requires you to screen all applicants. Again, this takes an immense amount of time with no guarantee that the writers you hire will meet your expectations. That is why it's so beneficial to partner with a reliable content creation platform.
Step Three: Build Your Perfect Writing Team
Once you have found a credible source, you'll need to find writers that understand your vision. Focus your attention on those who have experience in the retail and eCommerce industry. Depending on the topics you wish to cover, it's important to work with writers who can properly articulate the information you wish to share with your audience. Review each prospective writer's writing samples and experience. If several writers submit proposals, hire those who showcase a strong understanding of what it is you need and bring fresh ideas to the table. Once you work with writers you love, you can easily rehire them to boost productivity.
Step Four: Create Content Your Audience Can't Get Enough Of
At this point, you will have created a content marketing strategy and hired your writing team. Now for the fun part!
It's time to create content that your audience will love. To come up with your topic list, focus on the latest trends, as well as evergreen content that will strengthen your relationship with consumers. Remember, you want to create valuable content that represents who you are as a brand. Whether you want to publish formal, educational content or light-hearted, entertaining content, this is your opportunity to grow a loyal following. Research what your audience wants to read based on the feedback you receive. Are there common questions you're asked? That may be an ideal starting point. Also, remain mindful of what your top competitors publish and how your target audience responds.
Step Five: Analyze Data and Keep It Going
The most successful brands understand that content creation is a marathon, not a sprint.
To optimize your strategy, continue to analyze all available data. What types of content are performing well? Where does most of your traffic come from? Being able to answer these questions can help you make more informed decisions, stretching your marketing budget even further.
When you work with writers who write quality content that converts, it's critical that you keep up that momentum. Build long-term working relationships with writers who impress you. The longer you work together, the better they will understand your brand and overall vision. They will then be able to offer their input, suggesting potential topics and strategies that will drive growth.
Scripted Can Help Fuel Your Content Marketing Strategy
If you're looking for retail and eCommerce writers that will take your content needs to new heights, Scripted can help. As an all-in-one platform, the hiring and content creation process is seamless. Offering a pool of skilled, highly vetted writers, you will save your most valuable resource — time. Simply post your job on the platform, review proposals, and hire the best fit. You can also invite specific writers to apply based on their background and profile. After you hire the writer(s) of your choice, the rest is a breeze. All communication, content creation, and editing are completed on the platform, making the entire experience as efficient as possible.
Get started by browsing our selection of retail and eCommerce writers today!