5 Solutions to Fears About Having an External Writing Team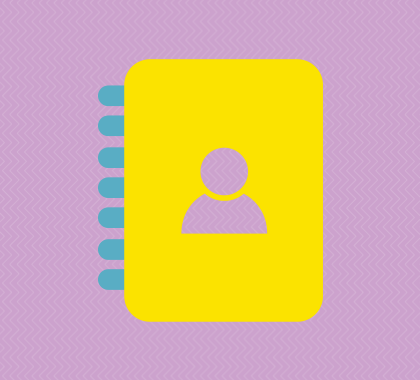 Your fears about hiring freelance writers to create content for your marketing strategy might not be as uncommon (and scary) as you think.
The best way to spread the word about your business is through content. However, many companies don't have a writing staff to create the volume and quality of content necessary for a
good content marketing campaign
. This's why many companies are choosing to shift that work to external writing teams, or content writing services. Your company might have a few concerns about using an external writing team, but fortunately, there are solutions to these concerns.
1. "Freelance writers don't know my company's voice."
You might think it's difficult to ensure the tone and voice of your company is known for can be effectively emulated by an external writing team. It's an understandable concern, as maintaining a consistent style of communication is essential to good marketing. However, many writing services and professionals are well equipped for the task of writing in distinct voices (see also:
How to Outsource Content & Maintain Your Content's Voice
).
What to do:


Be specific when you order content. Do you want your piece in first, second or third person? Would you like an enthusiastic, humorous or educational tone for your articles? Let the writers know.


Be sure to send examples of previous work that displays your brand's voice.


Create a style guideline for all writers -- for both both in-house and external use. This way, you can describe in detail everything you require to keep your writing voice consistent.


2. "Our competitors are probably using the same service."
If you are outsourcing writing projects, you might worry the writers you employ may also be working for your competitors.
What to do:


When outsourcing work to freelance writers, you can add a non-compete clause in the contract.


Use a content writing service to produce your content. Scripted, for example, has hired thousands of freelance writers. It's not likely the writer(s) you work with work for your competition.


3. "Freelance writers can be unreliable."
It's time-consuming to place job ads and read through numerous applications to find the writers you think are a good fit. Once you're finished screening dozens, even hundreds of candidates, you have to work through the negotiation and contract phase of the hiring process (see also:
5 Questions to Ask a Content Writing Candidate
). It's entirely possible that once you finish jumping through these hoops, your promising candidate reveals him or herself to be neither reliable nor professional.
What to do:


Give professional writing services a try. Not all are created equal, but the financial and time commitment are often lower than placing an ad on job boards.


4. "I need someone who is a specialist in my industry."
It's essential for the writer you hire to be an expert in your industry. This ensures an understanding of your field reflected in the quality and detail of their writing. Finding a true expert, who is also a superb writer, can be maddeningly difficult.
What to do:
* Reach out to a professional writing services that have
special designations
for those with knowledge bases in specific fields.
5. "I have so much content, it would be impossible for just one writer to create it."
In some situations, you may have a large volume of writing work that you need done. Your current staff may already be stretched thin, but you have deadlines to meet.
What to do:


Reach out multiple freelance writers and divy up the work between them.


Work with a professional writing service. Services like Scripted can manage large volumes of work and return that work quickly.


Using third party writers is an effective strategy for getting great work done while keeping staffing costs low. By using the right content writing service, you can often save time, energy and money while building your brand with powerful content.
To Read More About Third-Party Writers, See Below:
Why The Smartest Marketers Have External Writing Teams
When Outsourcing Written Content is Good for Your Business
The Benefits of Outsourced Virtual Services - How Small Businesses Can Save Money