Web Tools to Check for Plagiarized Content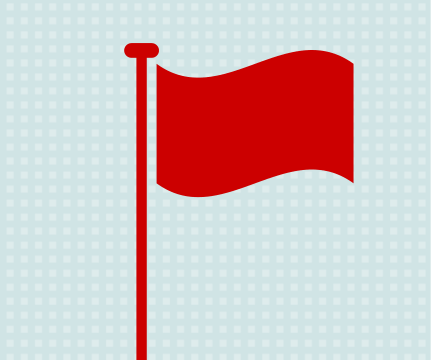 Ensuring plagiarism-free content should be a top priority for content creators.
Hosting plagiarized content on your website -- whether you wrote it or not -- costs your brand sales, traffic and consumer trust, in addition to a search penalty from Google.
That's why content creators should thoroughly vet each piece of content before it goes live. The following four tools can make this process easier than it seems (see also:
What Are the Best Online Writing Tools
):
Search Text Verbatim for Copies
The quickest way to check whether your content has been plagiarized is to do a quick Google search. Simply copy a text snippet from your content and paste it into Google's search box. You can also enclose it in within quotes if you want to search for the exact text in the snippet. If you see any verbatim results, you can be sure that your content has been plagiarized.
Of course, this method is not foolproof. If the plagiarizer has tweaked the content even a bit by moving the order of words or swapping one word for another, the Google search will fail. For this reason, a google search should be used only as a quick method to check for plagiarism.
Pros:
Free to use, accurate for verbatim copies.
Cons:
Not effective for derived content.
Pro tip:
Try to use text snippets from different parts of your article. Spammers sometimes modify the first few sentences and copy the rest of the article as-is.
Use Copyscape for More Advanced Searches
Copyscape has long been the preferred destination for online content creators to check for plagiarism. The tool is free to use but requires a premium license for more detailed results. You just have to copy and paste the article into the search box and let Copyscape search the internet for plagiarized copies.
Copyscape goes beyond the exact-match search in Google. It pinpoints articles that have been derived from your original content with a high degree of accuracy.
Pros:
High accuracy; can check for derived content.
Cons:
Premium searches cost $0.05 per search or comparison.
Grammarly, for Advanced Grammar and Plagiarism Checks
Grammarly is much more than a plagiarism checker -- it is a robust, powerful tool that can scan your content for hard-to-spot grammar, punctuation and spelling errors that Microsoft Word can't detect.
Grammarly gives a rating for every piece of searched content. Scores are out of 100 and indicate the quality of the article and the degree of revision required. A score of 40/100, for instance, is rated as "weak, needs revision", and includes a lists of grammatical errors as well as unoriginal content in the article (see also:
5 Ways to Make Content More Original
).
Grammarly is free to use but you will have to get a monthly subscription if you want the full results. Subscription plans start from $29.95/month. Given Grammarly's high quality proofreading, editing and plagiarism detection capabilities, a subscription is worth the high price tag.
Pros:
Very high accuracy, powerful grammar check.
Cons:
Expensive.
WriteCheck, Pricey But Powerful
WriteCheck is quite possibly the most comprehensive plagiarism checker available online. It's a tool used by University students to check for plagiarism and proper citations before turning in an academic paper. The service is so powerful that its sister software, TurnItIn, has become the benchmark tool for educators at leading Universities to grade papers and check for plagiarism.
Of course, all this power comes at a significant price. Getting a single 5000 word paper checked at WriteCheck will cost you $7.95. For most online content creators and publishers, this is too costly. For students and academic writers, however, the WriteCheck service is worth the price.
Pros:
Highly accurate, powerful plagiarism checker used by University students.
Cons:
Expensive; each check costs $7.95.
For publishers, a service like Copyscape or Grammarly makes more financial sense than a full-blooded academic plagiarism detection tool. Grammarly gets extra points with its advance grammar and spell check capability.
To Read More About Content Marketing Tools See Below:
What Are the Best Online Writing Tools
5 Cloud Apps That Make Life Simple for Writers
15 Ways to Make Your Written Content Look Better
Image Credit:
puliarf
from Flickr.
Powered by Scripted.com